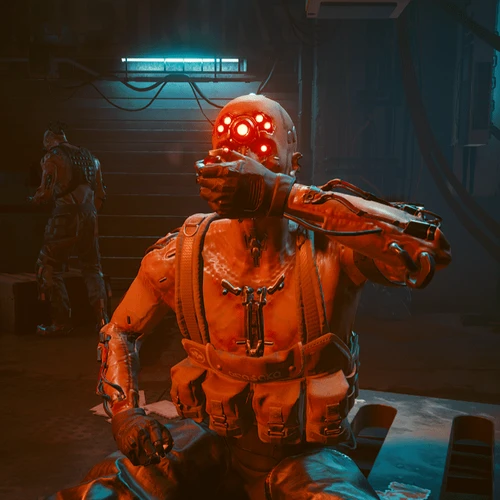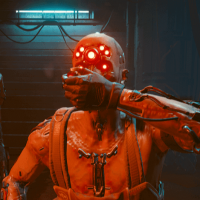 Just essentials mods that won't affect FPS much, based on "Welcome to Night City Collection" but with more vanilla features.
Revisions

10

Last updated

2 hours ago

Created

Sep 19, 2022

Downloads

278
Essentials mods + Gameplay + Quality of life mods, made to share for a friend :)
Now the collection is Plug and Play always use the newest version.
Main features
Gameplay fixes
Vanilla collection
E3 Vibes
Better police, crafting, character customization, vehicle handling, world features, ragdoll, hud, cyberware
---
Optional Mods (Disable if you don't like it)
E3 Camera (Makes the camera a little higher while on vehicles)
E3 2018 LUT (Removes Green LUT and makes the game more like E3 gameplay)
E3 Nameplates above characters head
Iguana Hatch (Default 30 days, reinstall with your preference)
Loot Quality Rebalance (Gives more chance to get legendary, reinstall with your preference)
Megabuild Enchanced (Might cause FPS loss)
NSFW Mods [(Gore Mod, NPCS GoneWild...)
Corpo HUD
Game Time Tweaks - Longer Nights (Check official mod page they have more options or just disable it)
---
Need to Configure
Cyber Engine Tweaks mods need to configure the keybinds so you can use it, when you first launch the game bind the CET key and go to "Keybinds"
Use game textures on High (If you can't play on High please remove 4K textures and visuals because it won't work.), low crowd in "Gameplay" and HDD mode off (If game is on SSD).
Disassemble as looting: Check official mod page for more instructions
Arasaka Cyberarms: Please reinstall this mod so you can configure with your preferences
Spawn0 Body Mods: Needs to reinstall so you can change to your preference and mody bods for PANAM, JUDY, EVELYN needs to got to \archive\pc\mod and choose one of them!
Separeted Dodge: Check official mod page for more instructions (I use mouse side button4 as default)
---
Bugs
The Malorian Arms 3516 mod is not working properly, gun is invisible when you playing with Johnny, so, disable it for now.
---
My Computer
GPU RTX 2060
RAM 16GB
CPU Ryzen 5 2600
Average 58-65 FPS
---
Compatible collections
The Collection was based on "Welcome to Night City Collection" just with more features/removed mods that are more personal preference.