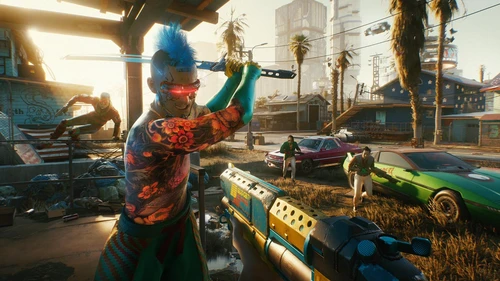 Wouldn't call it vanilla plus because it changes quite a lot of things, however, a lot of it is QoL stuff, game is slightly harder as well though, combat will differ from vanilla.
Revisions

4

Last updated

2 weeks ago

Created

Sep 21, 2022

Downloads

72
Description
Redmod is necessary, this is will not work without it
Largely a personal collection because I don't want to lose the list of mods I use. If someone else gets some joy out of it, that's a bonus. Also I'm a stickler for bugs so I'm probably gonna remove/add/fix things as I find broken things, though so far it all seems to be running together nicely.
Best practices
I don't trust vortex, neither should you, it's software. Triple check that it downloaded all the mods.
Recommended specs
I run it from an RTX 3080 12GB, ryzen 7 3700x, 32gb ram 3200mhz, NPC Density/crowd MUST be set to low, otherwise you're gonna have a bad time. SSD preferred, if you don't have one available, use the HDD fix from the game settings.
That said, I tried to stay away from some of the more demanding mods, so performance should be OK on older machines as well, you'll just have to fiddle with stuff graphically until you get FPS you're happy with.