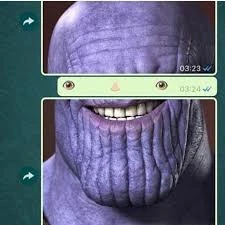 my favorite gameplay and QOL mods for hardcore shooter-looting.
Revisions

1

Last updated

4 months ago

Created

Jun 20, 2022

Downloads

6
This compilation of my favorite mods will increase quality of hardcore gameplay whilst enabling you to tweak some vital parts of that experience using MCM. BIG THANKS to the people who made these mods, be sure to show them your support!
Main features
These are the core mods and main features of this collection. -more enemies -more enjoyable damage scaling - like Insurgency sandstorm except you are still a walking stimpak. INCOMING OFFER - I receive: 16 times the caps - you recieve: dehydration, radiation, HEADSHOT DAMAGE -framerate loss due to 16 times -third person gameplay now 16 times better -Configure damage to your liking wither by reinstalling global damage mod (by default i use 3x player damage and <=2x NPC) "create your own difficulty rebalance" or tweaking health pools of specific mob types in MCM with another mod. -quality of life changes on new game -lots of the best new animations and weapons -sfx mods -soundtrack mods -more enjoyable combat that gives you a good ol' spawn, die, repeat that you wanted out of level scaling and there will be no more sponging of bullets. more enemies, more one-taps. I wanted this game to be closer to wolfenstein or DOOM in regards to hardcore combat. -ez performance mods enabled -be sure to customize your mods in MCM; shoulder swapping for camera and character dodges need re-binding, it will enhance 3rd person tremendously. -configure survival settings.
-don't forget recoil mod, try your full auto guns now -no hitmarker, nothing to block your view of the artwork. turn crosshair off. -we do a little trolling. Look at that subtle colouring. The tasteful thickness. Oh my God. It even has a watermark. ⠀ ⣿⣿⣿⣿⣿⣿⣿⣿⡿⠿⠛⠛⠛⠋⠉⠈⠉⠉⠉⠉⠛⠻⢿⣿⣿⣿⣿⣿⣿⣿⣿⣿⣿⣿⣿⡿⠋⠁⠀⠀⠀⠀⠀⠀⠀⠀⠀⠀⠀⠀⠀⠀⠀⠉⠛⢿⣿⣿⣿⣿⣿⣿⣿⣿⡏⣀⠀⠀⠀⠀⠀⠀⠀⣀⣤⣤⣤⣄⡀⠀⠀ ⠀⠀⠀⠀⠙⢿⣿⣿⣿⣿⣿⢏⣴⣿⣷⠀⠀⠀⠀⠀⢾⣿⣿⣿⣿⣿⣿⡆⠀⠀⠀⠀⠀⠀⠀⠈⣿⣿⣿⣿⣟⣾⣿⡟⠁⠀⠀⠀⠀⠀⢀⣾⣿⣿⣿⣿⣿⣷⢢⠀⠀⠀⠀⠀⠀⠀⢸⣿⣿⣿⣿⣿⣟⠀⡴⠄⠀⠀⠀⠀⠀⠀⠙⠻⣿⣿⣿⣿⣷⣄⠀⠀⠀⠀⠀⠀⠀⣿⣿⣿⣿⠟⠻⠀⠀⠀⠀⠀⠀⠀⠀⠀⠀⠶⢴⣿⣿⣿⣿⣿⣧⠀⠀⠀⠀⠀⠀⣿⣿⣁⡀⠀⠀⢰⢠⣦⠀⠀⠀⠀⠀⠀⠀⠀⢀⣼⣿⣿⣿⣿⣿⡄⠀⣴⣶⣿⡄⣿⣿⡋⠀⠀⠀⠎⢸⣿⡆⠀⠀⠀⠀⠀⠀⣴⣿⣿⣿⣿⣿⣿⣿⠗⢘⣿⣟⠛⠿⣼⣿⣿⠋⢀⡌⢰⣿⡿⢿⡀⠀⠀⠀⠀⠀⠙⠿⣿⣿⣿⣿⣿⡇⠀⢸⣿⣿⣧⢀⣼⣿⣿⣷⢻⠄⠘⠛⠋⠛⠃⠀⠀⠀⠀⠀⢿⣧⠈⠉⠙⠛⠋⠀⠀⠀⣿⣿⣿⣿⣿⣿⣧⠀⠈⢸⠀⠀⠀⠀⠀⠀⠀⠀⠀⠀⠟⠀⠀⠀⠀⢀⢃⠀⠀⢸⣿⣿⣿⣿⣿⣿⡿⠀⠴⢗⣠⣤⣴⡶⠶⠖⠀⠀⠀⠀⠀⠀⠀⠀⠀⠀⠀⣀⡸⠀⣿⣿⣿⣿⣿⣿⣿⡀⢠⣾⣿⠏⠀⠠⠀⠀⠀⠀⠀⠀⠀⠀⠀⠀⠀⠀⠀⠛⠉⠀⣿⣿⣿⣿⣿⣿⣿⣧⠈⢹⡇⠀⠀⠀⠀⠀⠀⠀⠀⠀⠀⠀⠀⠀⠀⠀⠀⠀⠀⣰⣿⣿⣿⣿⣿⣿⣿⣿⡄⠈⠃⠀⠀⠀⠀⠀⠀⠀⠀⠀⠀⠀⠀⠀⠀⢀⣠⣴⣾⣿⣿⣿⣿⣿⣿⣿⣿⣿⣧⡀⠀⠀⠀⠀⠀⠀⠀⠀⠀⠀⠀⠀⢀⣠⣾⣿⣿⣿⣿⣿⣿⣿⣿⣿⣿⣿⣿⣿⣷⠀⠀⠀⠀⠀⠀⠀⠀⠀⠀⠀⢀⣴⣿⣿⣿⣿⣿⣿⣿⣿⣿⣿⣿⣿⣿⣿⣿⣿⣿⣦⣄⣀⣀⣀⣀⠀⠀⠀⠀⠘⣿⣿⣿⣿⣿⣿⣿⣿⣿⣿⣿⣿⣿⣿⣿⣿⣿⣿⣿⣿⣿⣿⣿⣿⣿⣷⡄⠀⠀⠀⣿⣿⣿⣿⣿⣿⣿⣿⣿⣿⣿⣿⣿⣿⣿⣿⣿⣿⣿⣿⣿⣿⣿⣿⣿⣿⣧⠀⠀⠀⠙⣿⣿⡟⢻⣿⣿⣿⣿⣿⣿⣿⣿⣿⣿⣿⣿⣿⣿⣿⣿⣿⣿⣿⣿⣿⠇⠀⠁⠀⠀⠹⣿⠃⠀⣿⣿⣿⣿⣿⣿⣿⣿⣿⣿⣿⣿⣿⣿⣿⣿⣿⡿⠛⣿⣿⠀⠀⠀⠀⠀⠀⠀⠀⢐⣿⣿⣿⣿⣿⣿⣿⣿⣿⣿⣿⣿⣿⠿⠛⠉⠉⠁⠀⢻⣿⡇⠀⠀⠀⠀⠀⠀⢀⠈⣿⣿⡿⠉⠛⠛⠛⠉⠉⣿⡿⠋⠁⠀⠀⢀⣀⣠⡴⣸⣿⣇⡄⠀⠀⠀⠀⢀⡿⠄⠙⠛⠀⣀⣠⣤⣤⠄⠀
( ͡🔥 ͜ʖ ͡🔥)
Before you start
Vital information regarding this collection. Save incrementally as you may need to restart the game from crash to desktop. FPS drops are most likely to happen when the game loads a new area. to fix this issue you just need to pause the game and then your problem might subside. alt + tab will pause the game unless you experience a hard crash. You will likely encounter crashes to desktop, this is a feature implemented in the engine by bethesda so that you would go outside and touch some grass.
Example restart the game and make saves before combat Best practices Limit autosave instances on survival to avoid crashing or frameloss. Be certain to configure FALLSOULS mod as it unpauses the game, my settings are so that you can pause the game unless you're in pipboy. i find that these settings are best for immersion and performance.
Example
look in MCM in-game after starting a new game and creating your character
set fallsouls so that the game pauses when you want it to for max immersion
set survival needs settings to lower levels. *recommended <=50%
set hotkeys for tactical expansion animations ( i use L alt for roll and another for supine stuff tbh i just like the roll dodge its litty.)
set settings for enhanced camera. ( i zoom that camera way back and use the shoulder swap feature religiously.) remember to save your profile in that mod.
set more enemies to have less extra spawns and more default spawns. i use 2 min and 3 max
Good luck and have fun.
use a second monitor and run task manager in cases of freezing so you don't need to log out. go to details-> sort by memory ->right click fallout.exe -> end task. restart.
---
Recommended specs
Hardware setup suitable for this collection. i play this on lower tier rig but its gamer qualified. my rig is cpu bottlenecked bc its a workstation rig. it runs games. you can further do some optimizations by cleaning your LOOT and Merging with wyrebash but i am lazy enough to not do extra steps when it comes to modding, so I only chose vital mods that matter to me having "played" 1000 hours.
GPU gamer
RAM gamer
CPU gamer
---
Compatible collections
Other collections that can be installed alongside this collection. you're gonna have to reduce load order or bash your mods to do this