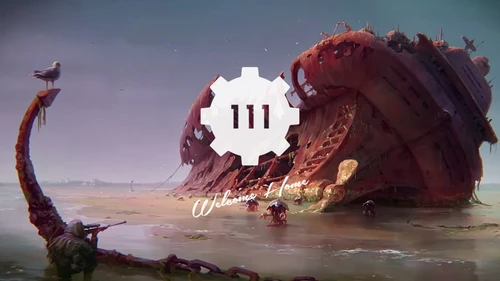 Bring your fallout 4 experience up to date with this large mod compilation. This collection was inspired by A StoryWealth collection. Some mods were deleted and added to fit my new playthrough
Revisions

1

Last updated

2 weeks ago

Created

Aug 27, 2022

Downloads

950
Welcome back to the commonwealth, dive back into fallout 4's vast open map, redesigned and re configured for a more up to date experience. This mod pack includes several texture, gameplay, combat, companion and environment overalls that give fallout a brand new play experience without straying too far from its core. This is a very basic pre configured set, any mod conflicts will have to be troubleshooted per user. This mod list was made purely to showcase mods used on a TikTok video on my page @dqnizzz
Inspiration for this mod collection goes to - A story wealth collection- found here -> https://next.nexusmods.com/fallout4/collections/5atq9t
-Load order link -> https://docs.google.com/document/d/1PIBfkW6C9YgnPgGi-9QyzAfvxiz9B2r5mrd5NwuU2oM/edit?usp=sharing
---
Main features
25+ quest mods adding hours upon hours of gameplay.
-Start me up, alternative start mod- Don't want to start the game with the same o'l story, no worry. After creating your character you will be given the option to choose where you start, what you are, perks, starting level and more.
-NAC-X legacy weather mod. the best weather mod in my opinion, adds 40 weather types with unique effects, skyboxes, sounds and visuals. use the provided holotape to configure settings to your liking. Options include, filters, lighting effects indoor and outside, seasons, enable and disable weather types, configuration with enbs and much more.
-REACTOR- https://www.nexusmods.com/fallout4/mods/57321- is my recommended ENB but will have to be installed directly into your fallout 4's folder instead of vortex. Enb series is required for any enb to work. Find the latest update here- http://enbdev.com/download_mod_fallout4.htm
-A Forrest 0.8- Fallout 4's 200 years later story felt a little empty with how dead the common wealth looked. The return of fresh water and decreasing radiation levels other that amount of time would have seen a return in foliage around the common wealth. This mod aims to do just that, adding several different types of trees and plants it brings a whole new look and playstyle to the game.
Tons of new weapons
Tons of armor and clothing
Fully voiced companions
Sim settlements 2 with all addons
Fps improvements
Load time improvements
And so much more
Before you start
-Everything in this mod list has been set to my configs, any changes you want to make will have to be done within vortex or mod organizer.
REQUIRES A FRESH INSTALL OF FALLOUT 4 WITH ALL DLCs .DO NOT INJECT THIS INTO YOUR CURRENT MODLIST. HD TEXTURE PACK IS NOT RECOMMENDED. As there are several texture modifications within this list.
If you do not want/like some of these mods you can always pick through the provided list or remove them after the full install is complete. KEEP IN MIND, any mods added or deleted may cause instability. Do so at your own risk.
After downloading a fresh install of fallout 4, run the game through steam only to apply your graphic settings . Use vortex to launch the game. I recommend turning auto updates in steam off to make sure all mods stay working properly.
Always make a backup save before adding any additional mods.
Requirements
Vortex is recommended for straight integration with nexus mods and collections.
-Loot is my recommended load order tool. Download the tool and set it to configure fallout 4 through vortex. When inside the program, update the master list and apply the load order. Use the built in conflict manager to find any missing files or mod conflicts for smooth gameplay. NOTE: anytime you add or remove mods from your list, you will need to update the load order. https://loot.github.io/
-ADDITIONAL INFO-
If you are making a custom load order make sure to have any texture mods or heavy script mods at the top of the load order to insure the best stability.
Capping your framerate at 60fps depending on your system may help with abject load issues and frame rate jumping.
---
Recommended specs
-Always recommended to run your game and mods on a M.2 SSD for the fastest load times and response -Of course make sure your pc has a good number of fans as this does require some extra airflow to keep cool.
you do not need these exact specs, this is just to give an example of what's running to keep a solid 60fps at 1440
-My specs-
GeForce RTX 3060TI
32GB DDR4 Ram at 3200MHz r
Ryzen 5 3600x
Samsung 980evo M.2 SSD (500GB) -5 120mm case fans
Cool master cpu cooler
---
Compatible collections
-Has not been tested with other collections- user is advised to test at their own risk.