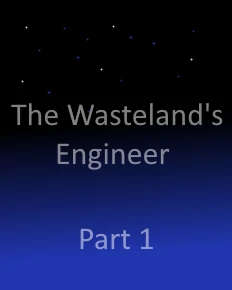 The Wasteland's Engineer: Part 1
In this pack, you play as The Doctor's Grandchild who got themselves stuck in the pre-war time of the Fallout Universe. This is the Part 1 of the pack which will give you the essentials of the pack Part 2 is optional
Revisions

1

Last updated

2 weeks ago

Created

Jun 15, 2022

Downloads

7
Description
In The Wasteland's Engineer you play as The grandchild of the renegade Timelord The Doctor, The Engineer. The Engineer unlike the doctor likes to use any form of technology fit for getting the job done, including guns, the iconic sonic screwdriver, a Tardis, and more!
---
Main features
This is the main part of the pack that adds in custom weapons, the Tardis from Fallout Who: Regenerated, and many more graphical and gameplay changes including replacing guns for more modern ones.
---
Before you start
This pack doesn't add any new quests besides a few from the Fallout Who Regenerated mod, this is mainly for roleplay purposes. A small knowledgebase of Doctor Who is recommended, but i won't stop you if you know nothing.
Requirements At least 3gb of storage Nexus Mod Manager downloaded & set up to install.
Best practices Upon Installing (NMM recommended) Create a backup of your game and create a new profile with the mods.
---
Recommended specs
Standard recommended specs for the base game will work for this, nothing too crazy going on here.
GPU: NVIDIA GTX 780 3GB/AMD Radeon R9 290X 4GB or equivalent
RAM: 8 GB RAM
CPU: Intel Core i7 4790 3.6 GHz/AMD FX-9590 4.7 GHz or equivalent
---
Compatible collections
The Wasteland's Engineer: Part 2