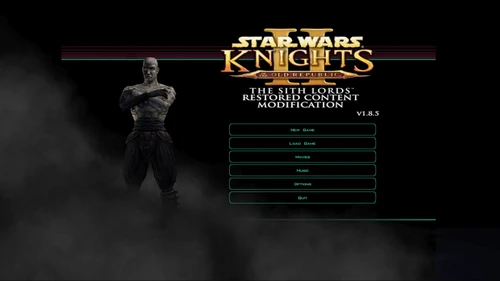 The Restoration II
Cut Content, Updated Visuals, and other modernizations
Revisions

1

Last updated

3 months ago

Created

Dec 27, 2021

Downloads

564
Install
First, this requires a Steam version of the game.
Second, please download this Cut Content mod through Steam.
Then download this collection.
Now play and enjoy.
---
What's in this?
Restored cut content

Some balance changes

Better Visuals and Effects

Some small additions to flesh things out
---
FEEDBACK & Support
Feedback isn't just welcome, its requested. Have a tip? Mod you think I should look at including? Question? Please leave a comment or @ me on the discord ArtificerSills#7454
The only exception to support is if you have other mods installed. I can't know what will happen with anything that I haven't tested. You are welcome to make changes, but then it is your list and I wish you the best of luck in bug squashing.
---
Shoutout to the mod authors! ------>
Without these fine folks this list wouldn't be possible. I'm just here to produce a experience between the mods I enjoy having in my own game. They did all the hard work and deserve a endorsement to their mods. So make sure to endorse and show them you appreciate their work too.
---
Check out the KotoR collection The Restoration
Like my collection? Have Fallout 4? Check out The Sprawl
Legacy of Skyrim For Skyrim SE 1.5x version
Success rate
The percentage of users saying this revision is working as expected.