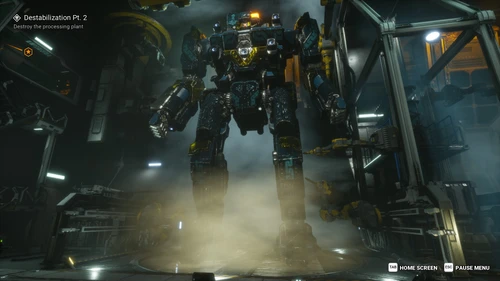 OUTDATED - Nexus & Steam Pack
Time to stomp them robbits together!

STBlitzkrieg
Last updated:
|
Published:
// SEVERELY OUTDATED - NEEDS UPDATES //
// Unfortunately, DLC3's release has broken this collection. Please do not use! //
I got so sick of having to setup and help update everyone's installation in my group that I made this to help tie the mods on Steam & Nexus together. It is tweaked for very long term cooperative play.
This is a mod collection meant to be used alongside a Steam collection, as well, linked below: Collection: https://steamcommunity.com/sharedfiles/filedetails/?id=2759079732
For Epic Games users, you can download the collection and place it in the Mods folder manually using this: https://steamworkshopdownloader.io/
Just load the collection URL in there and go to town!
Please use the following linked Load Order & import it into Load Order Manager: Manager: https://www.nexusmods.com/mechwarrior5mercenaries/mods/174?tab=files Load Order Import: https://pastebin.com/kAsjZkwv
I use VoiceMacro to order my AI pilots around. You can get it here: https://www.voicemacro.net/ You will also need the voice commands. Mine are written with 330's Formation Mod in mind and also contain voice macros to shift those. They're available here: https://www.nexusmods.com/mechwarrior5mercenaries/mods/671/
Enjoy!
Mods By
No mod authors found