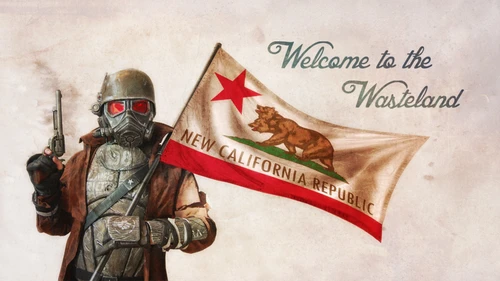 THESE ARE THE ESSENTIALS + A FEW OTHER EXTRAS I THREW IN TO ENHANCE THE EXPERIANCE! INSTALL THESE IN ORDER WITH THE CURRENT VERSION OF SCRIPT EXTENDER Everything you need to get started modding & a few other goodies to enhance the experience for first time modders
Revisions

1

Last updated

2 weeks ago

Created

Sep 22, 2022

Downloads

3
Description
I made this collection so that you don't have to keep redownloading all my favorite mods over and over every time I go to play FNV. It has all the basic mods to get you started modding, performance fixes, plus a bunch of other cool mods added like Storyteller Companions, Rugger 556, Graphics Enhancers etc... Just click the "Mods" tab above and go over the list, click each mod and read the description if you aren't sure what it is.
---
Main features
Everything in this collection is essential to get you up and running for the first time and to have a really good experience IMO. It has the NPC Overhaul Collection Mods + Gophers Stable New Vegas Mods Collection + a bunch of other mods that I added that I like to use every time I play.
---
Note:
It is said in the NPC Overhaul Collection that if you add/remove a mod make sure that you Disable/Re-Enable Vortex Archive Invalidation. I don't know why, but that's what the author of the collection said to do, so I am assuming that it's important to do every time you change something.
---
Recommended specs
My PC Specs are:
GPU: AMD RX 6700XT
RAM: 32GB RAM
CPU: Ryzen 7 3800X
AVG FPS: 110-130 (144hz Monitor @ 1440p)
After installing all the mods & the game, will be a total of 26.1GB
Have Fun and Enjoy! I hope this helps make your first time playing a doozy! lol