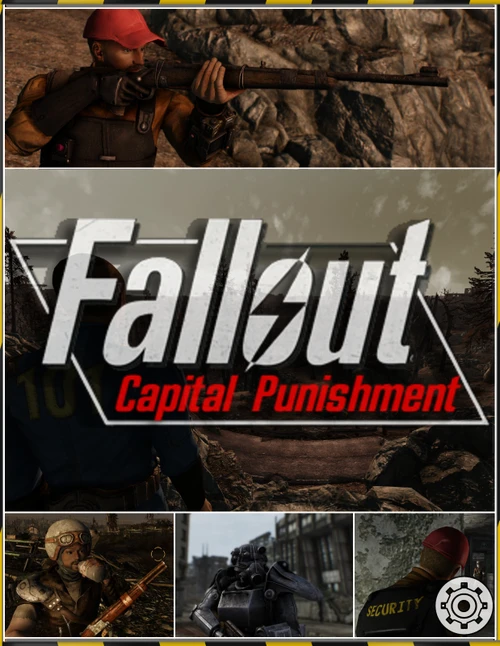 TTW & FOLLOWING INSTALL GUIDE REQUIRED TO USE THIS! I hope you all enjoy our conversion and improvement upon the original modpack :)
Revisions

30

Last updated

2 weeks ago

Created

Jul 21, 2022

Downloads

745
---
THIS COLLECTION AND ALL SUPPORT HAS BEEN DISCONTINUED
ALL FUTURE SUPPORT/UPDATES WILL BE FOCUSED ON WABBAJACK
JOIN OUR DISCORD BELOW FOR MORE INFO OR IF YOU WOULD RATHER USE VORTEX, CONTINUE TO THE STEPS BELOW
1.) Discord: Get help with installation issues, in game issues, & come hang out with us here!
2.) Youtube: Watch showcase videos, installation tutorials, & more here
3.) Patreon: Support me and get updates/special benefits while you're at it :)
---
IF YOU STILL WISH TO CONTINUE WITH VORTEX, FOLLOW THE BELOW INSTRUCTIONS
YOU NEED TTW. CLICK THE IMAGE BELOW TO ACCESS THE INSTALL TUTORIAL, IF YOU DONT FOLLOW IT YOUR GAME WILL NOT WORK. ALSO COME JOIN US ON DISCORD
---
General FAQ
1.) What does this modpack add to the game?
This is a modpack based on the Tale of Two Wastelands mod. Not only will you play in the Mojave, but also the Capital Wasteland. In addition, we have thrown a multitude of gameplay, texture. auditory. and other enhancements into the game to make it a brand new experience for new and returning players alike.
2.) How is it different from the normal FNV pack?
Minus being on the TTW platform/adding the capital wasteland, a plethora of fixes, new gameplay changes, quests, sounds, textures, and more have been implemented. In addition many of the mistakes made in the prior pack have been capitalized on and fixed.
3.) What style of gameplay does this mod pack provide?
This is a hard core roleplay and survival mod pack aimed at making the wastelands as difficult and realistic as possible. You will be thrown into the world with what you need, but in some scenarios this may not be enough.
4.) I am having a hard time getting some of the gameplay mechanics down? How do I do ____________?
Our wiki has a gameplay guide, please click the image at the top of the page to be redirected! If something is not included there, it is more than likely a planned addition. In any case leave us a message and let us know in case we forgot about it!