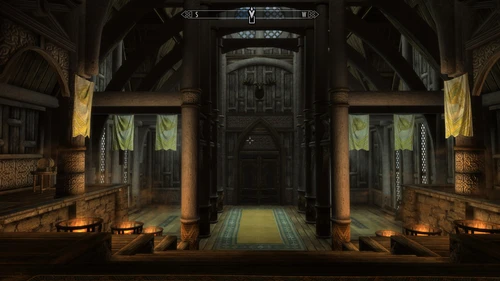 My Immersive Skyrim Mod Collection
This is a collection of 100 mods that work alright together.
Revisions

1

Last updated

4 months ago

Created

Jun 13, 2022

Downloads

10
Description
A collection of 100 mods that work pretty good. The idea is to improve on a lot of aspects of the game and add new stuff in it. Its a simple collection so adding new stuff to it should be possible as long as the new added mods don't overlap whit the old once. Example (https://www.nexusmods.com/skyrimspecialedition/mods/27929) this armor mod should work whit the mods here whit no problem.
---
Main features
Added new NPCs , Armor & Weapons , City's , Quests , Enemy's , Sounds & Light & Water , Overall decorative graphics , Flora , Character looks .
---
Before you start
Downloaded Vortex (https://www.nexusmods.com/about/vortex/)
Look at the images for overall idea of how it will look ( the pictures are a bit low res compare to how it actually looks )
Requirements
A good PC , 100 Skyrim mods is a lot.
Warning
The light's on the mods are set to darkest because it feels more realistic so its recommended to get a torch whit yourself unless you wanna walk blindfolded . You can change the brightness if you want by reinstalling the mod (Enhanced Lights and FX) in the Vortex menu and changing its options to brighter light.
Adding new mods or having already installed old once may cause some of the mods not to function .
Problems that may happen
if there is a bug or non working mod , use the Check for updates on the Vortex Menu in mods it may help.
If it says that mods are non working whit each other try going to the orange bar that shows the problem > More > Show > Use Suggestions > Save
When doing the quest A New Hand Touches the Beacon after talking whit the goddess some of the City's textures may get bugged and for me just doing a save and load back fixes it.