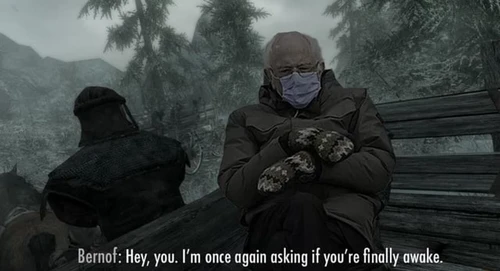 Muk's Overhaul Collection
Easy to install, carefully chosen mods to enhance all areas of Skyrim Special Edition. HD and 4K overhaul to almost every aspect. Geared for an immersive, visually stunning, dynamic and lore friendly playthrough with added enemies, items, effects and elevated quality of life functions.
Revisions

8

Last updated

4 weeks ago

Created

Jul 19, 2022

Downloads

14
4k texture and visual upgrades to everything from lighting, shading, reworked physics, immersive audio etc, to water, paths/roads, flora, fauna, dynamic weather effects, structures, armour, weapons, dragons, miscellaneous objects, spell animations and effects, NPC visual upgrades and dynamic behaviour, enemy visuals and behaviour, world map, the list goes on. Added upgraded UI, lore friendly armour and weapons, new lore friendly enemies, increased character creation choices. A plethora of fine mods to elevate your playthrough into an immersive, stunning and dynamic experience. ----I will be uploading photo examples of gameplay etc. promptly within a couple days.----
---
No manual installation mods, all mods are installed through Vortex for simple and easy use.
Most mods have choices which they will efficiently walk you through to set up with adequate explanation. They often offer adjusted settings to accommodate for lower end hardware as well.
---
Before you start the game
Please ensure to solve any mod conflicts through Vortex before starting. The details for how to do so are found in the section below.
---
Directions
-Open both your account on NexusMods and your Vortex application. Download and install the mod collection, then address the alert notifications to properly organize all of your freshly installed mods. This can be done by clicking the 'Show' button in the orange alert notification; located at the bell icon in the general top right corner of your Vortex application. I recommend you choose 'Use suggested' and if the notification stays after a minute, click 'Show' again and scroll for any '???' marked options. Pick 'Before' or 'After' and then 'Save'. Vortex will let you know if you are required to choose differently, or if there are any incongruencies in your option choices.
-If there is any trouble with any specific mod outside of what I've detailed, check the mod's home page itself for any tips, and let me know of any problems you encounter. I hope you enjoy this collection and the improvements it makes as much as I do.
-There should be a couple notable changes when you initially start the game. After you escape Helgen and make your way to the first town however, you'll really take your first step into seeing what this collection has to offer. Watch out for the off-the-path goblins! Cheers!
---
NOTE:
-Skyrim Script Extender 64 (SKSE) may need to be installed if you do not already have it. Find it here- https://skse.silverlock.org/
This is also the help video featured on the official website linked above. http://www.youtube.com/watch?v=xTGnQIiNVqA
---
Requirements:
Everything involved in this list/pack has the required requisite mods necessary for each to properly function. There may be a non-problem notification about two mod redundancies, but I run it with them as the SkyUI mod is necessary despite possibly being marked as redundant.
I am unsure about minimum system requirements, however I will share my specs. Keep in mind some of these mods have options to adjust for lower end hardware.
--RTX 3080 --i7-12700K --31.75GB Ram --4K monitor/3840 x 2160 resolution