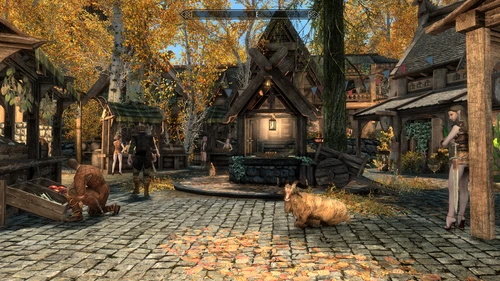 Plain-N-Simple: PunkN & UncleScooter's CoOp [Collection] Pick(s) - Round: 1! This includes UncleScooter's (current enabled) favorites --- not complete list, mind you --- and PunkN's creation of choice from [authored] available Nexus uploads. Round 2 may have to be vice-versa; if there's ever (EVER) a "demand" or itch to scratch it. ** "A Lone H & the Important Ws": It's been a while since UncleScooter 'n [PunkN] have been able to collab on mod projects either here, there, nor online! Or, at least it's been an impossibility since those "Pre-WWHA" days; no matter how many ideas were available to give us more than enough reason to start creating. However, who'd-a-thunk it, that there'd be such a weird personal challenge to be found in such an unrelated place?! Curious yet? I bet. It's probably best left for a forum post or something. I'll even make it easy to locate by giving it the most amazing title ever: "CoOp & Instant Noodles" on Scooter's Nexus.
Revisions

2

Last updated

1 month ago

Created

Aug 28, 2022

Downloads

7
Description A complete makeover of Skyrim
This describes the main purpose of this collection.
---
Main features JK Skyrim And Dawn of Skyrim
These are the core mods and main features of this collection.
---
Before you start Make sure you have a clean install
Vital information regarding this collection.
Requirements
Best practices
---
Recommended specs
Hardware setup suitable for this collection.
---
Compatible collections
Other collections that can be installed alongside this collection.