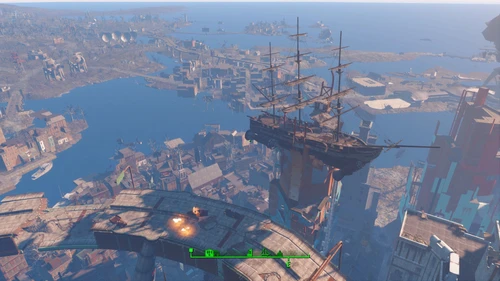 The way the game is meant to be played!

ChrisMoe
Last updated:
|
Published:
Proper Preparation Prevents Piss Poor Performance!
The difference between my collection and other collections is that I use the newest versions of things and take time every day to keep testing everything personally!
My mod collection brings you the very latest fixes, common sense additions, additional content, and quality-of-life improvements!
6 Step Installation Guide
Install Fallout 4 and load it up at least to the main menu to make sure you are starting with a viable install and then exit the game.
Download and install BOTH the x86 and x64 Microsoft Visual Studio 2015, 2017, 2019, and 2022 packs found here: Microsoft Visual Studio
Run BethINI found here: BethINI Select whatever preset you feel is best for your computer and make sure Load Loose Files and Enable File Selection are checked. I can vouch for the recommended tweaks, so you can choose to check that as well if you want. Press save and exit. Now mods are enabled for your game.
Follow the installation instructions for Fallout 4 Scrip Extender found here: Script Extender. Use the script extender .exe to run your game from now on!!
Install Vortex found here: Vortex
Now all you have to do is press the ADD TO VORTEX button above to start installing all of the mods. All of my installation choices should be checked already for you to make life easy, but feel free to customize the game to your liking!
If you prefer an easier game you will want to uninstall Vertical Spawns Light by CMSTORMTROOPER20.
If you prefer an adult version of this collection you will find it here: Proper Preparation by Rojen
I use Realistic Ambience Overhaul by gundam, but at the moment it takes a few steps to install correctly, and so if you want to use it you can find it here: Realistic Ambience Overhaul
Thank you to all of the mod authors listed! I have personally endorsed each mod in my collection, and I suggest you endorse these amazing works as well!

Mods By
No mod authors found