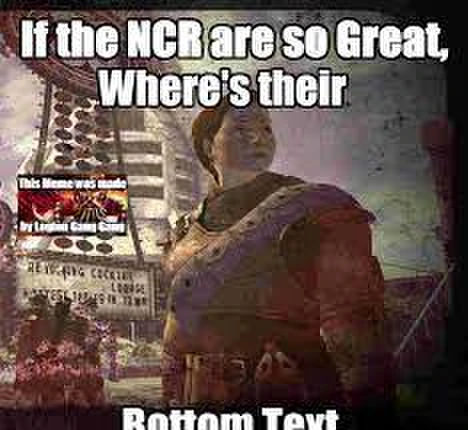 General Combat Changes and a longer NCR experience

razorjake1215
Last updated:
|
Published:
My goal with an NCR experience was simple, better combat, and glorify the NCR without blowing up my crappy laptop A quick overview of some mods
Someguy series: The someguy series adds bounty hunting, some awesome quest mods, and another at least 8 hours of gametime, NVB2, The Better Angels, and Russel directly involve the NCR as well.
Nick Cage Moon - Now I know this is weird it's not a requirement but consider it my signature, this was the first mod I ever downloaded, and I have it installed every playthrough, disable it if you want, but you're missing out
Lucky 38 suite reloaded - I always hated the original sweet, this one is upgradable beyond belief, and really does make you feel like you live in luxary, enjoy the armory!
those are really it, like I said this is made on a very bad laptop I experienced a lot of crashing to be expected, Let me know how it is!
Mods By
No mod authors found