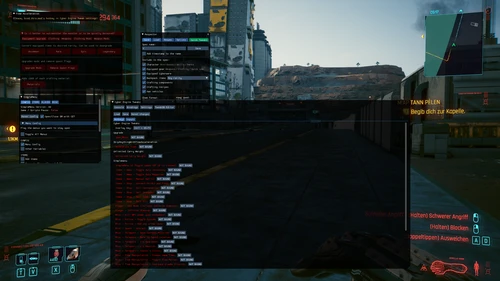 This Collection contains Mod Frameworks a few QoL improvements and Cheat mods for a more enjoyable and faster replay of the Game.
Revisions

1

Last updated

3 weeks ago

Created

Mar 24, 2022

Downloads

19
Added QoL and CHeats that are all optional Tested on 1.52
What does this Collection change ? raises the levelcap crafting and dissasembeling is now instant
adds few menues that can be configured with cyber engine tweaks.
Hides read shards
---
CPAH is an executable you need to open extra and assign hotkeys to use it. It enables you to skip the Breaching protocol minigame.
All Collections should be compatible
All Collections that alter Crafting should owerwrite instantous crafting. #
Instant crafting should be disabled if you use any other crafting mod.