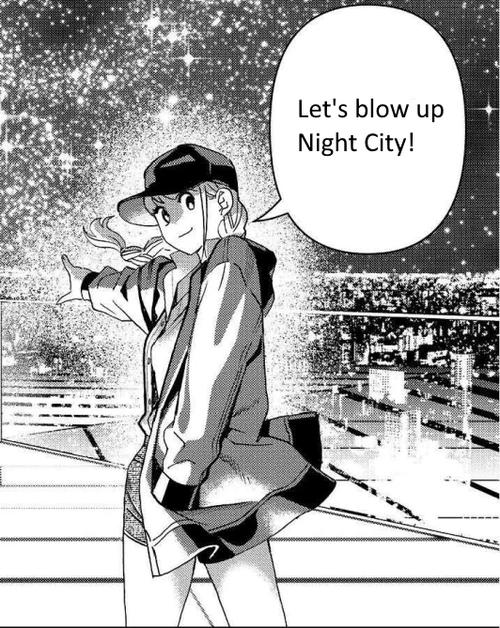 Vanilla game with tons of quality of life + gameplay improvements + visual upgrades and added spice
Revisions

8

Last updated

2 weeks ago

Created

Sep 16, 2022

Downloads

136
Uninstall or replace reshade mod if your PC is sucky.
:::Important:::
Hardlink Deployment is needed with Vortex if the files are not being deployed correctly.
Some mods may need manual tinkering if they are not working.
Make sure to open CET(Cyber Engine Tweaks) console and set up your bindings and mod settings for mods related to CET
Works with 1.6 (ver 3.0.64.38113)
:::Changelog:::
Rev 1: Changed up order and removed some conflicting mods
Rev 2: Removed buyable attributes mod as it is not always functional. Custom quickslots sometimes usable - currently investigating
Rev 3: Cleaned up some shops, quickslots still bugged for some - moved to optional mods
Rev 4: Added new shops, quest un-tracking, vehicle handling, semi-manual reloading
Rev 5/6: Fixed some female models and clothing, removed some models, a clothing pack and a store until a fix is found. (Default V body for now...)
Rev 7: Added Extra Wardrobe Slots as a general QoL mod, also added optional mods to reduce or remove relic malfunction events
Rev 8: flib's UI improvements for 1.6 has been added, it's a great mod. Also added some pistol skins from Edgerunners...