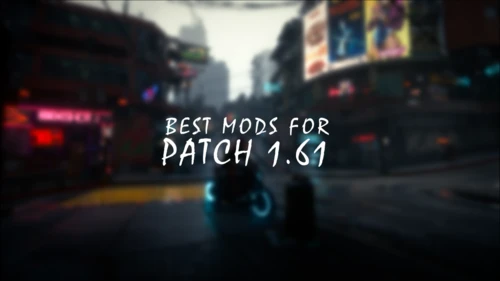 Build mods for a comfortable and beautiful gameplay
MRSMGLP
Last updated:
|
Published:
UPDATED: The "Let There Be Flight" mod has been updated and no longer causes problems with the game. Be sure to recommend it for installation and leave a positive comment under the mod - https://www.nexusmods.com/cyberpunk2077/mods/5208. Jack Humber has done a great job. Thanks to him!
The choice will be the R19 or E3-2018 reshade. Choose one of these.
Note: For "Virtual Car Dealer" mod you must first install some packages to add vehicles. For example: "Vehicle Pack - Utility"
If you wanna use the "Realistic Car Crashes" or "South Californian Badlands - DLC" mods then you will need to download and install REDmod. It also doesn't go well with the flying car mod. Otherwise don't use REDMod. It causes errors and the inability to start the game. If you have it installed, I advise you to better remove or disable it before installing mods.
Mods By
No mod authors found