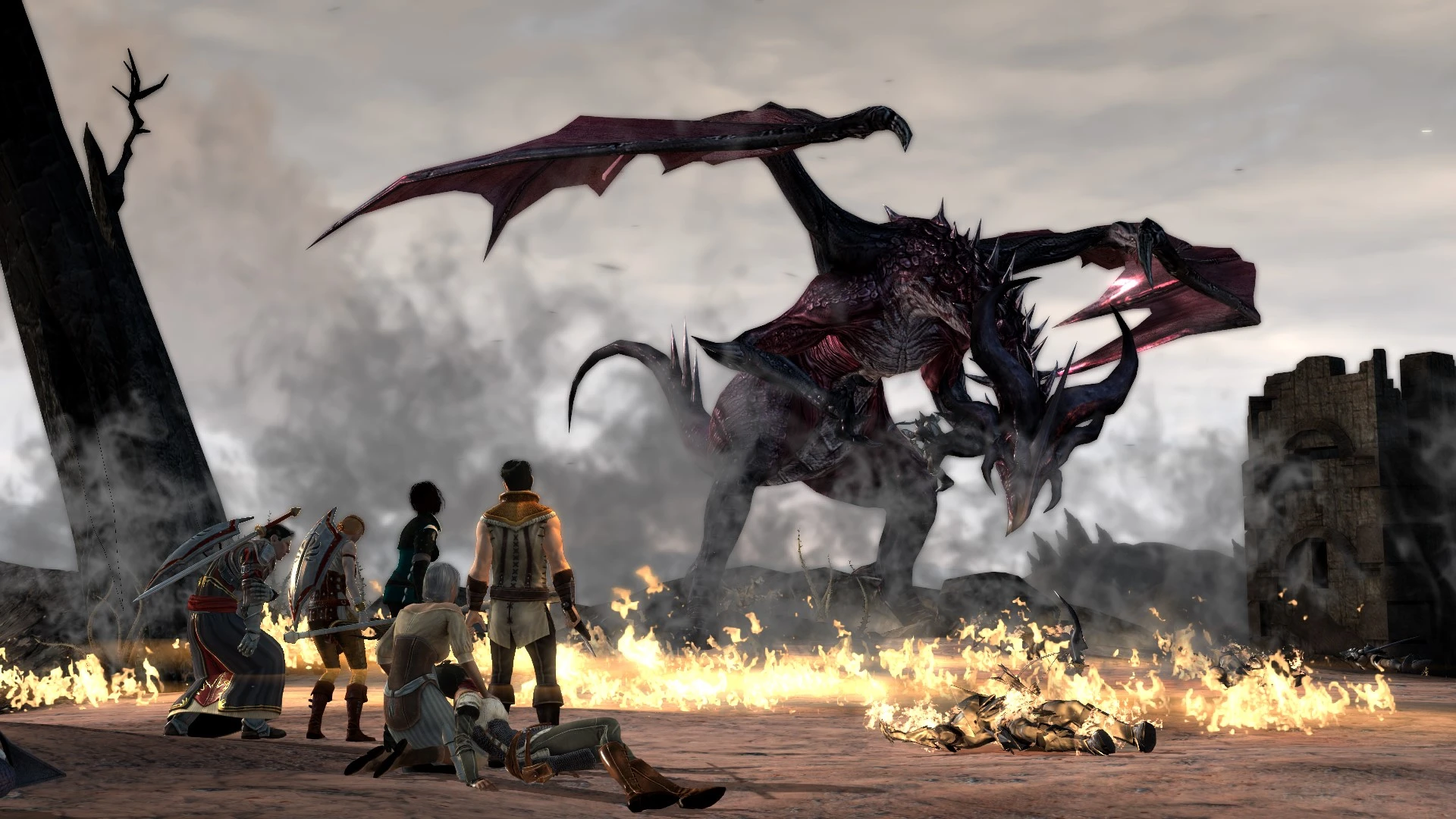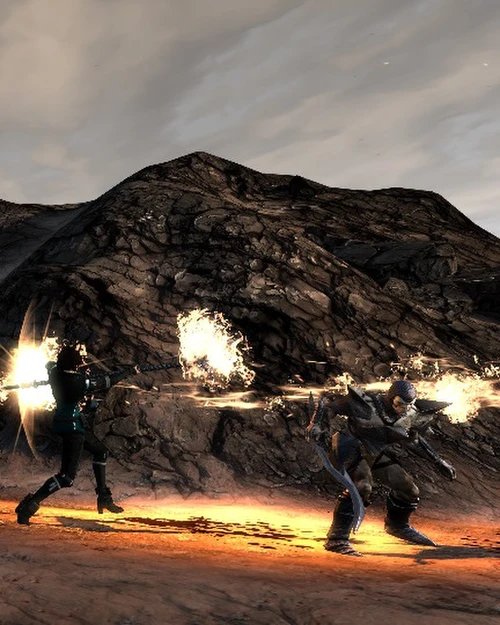 Send some fresh air into your next playthrough. Better customize Hawke's appearance, add some unique weapons and armor, some fixes, a cheat or two - I mean quality of life adjustments and you're ready to go to Kirkwall.
Norstaera
Last updated:
|
Published:
Run the game from Vortex at least once before you start modding it. This will allow Vortex to set up any files/folders it needs.
ABOUT THIS COLLECTION
I like changing things around between playthroughs. I might not be able to add quests and adventures to my time in Kirkwall, but I can change things up a bit with dialog edits, some cheats (I've played enough times to deserve them) and different items. The vanilla game character creator is . . . limited, in my opinion. That's probably why approximately 1/3 of these mods are related to Hawke's appearance. :lol:
WHAT YOU SHOULD KNOW
If you haven't already downloaded and installed CharGenMorph Compiler, do so. After the mods in this collection are installed, enabled, and deployed you will need to run the Compiler to gather the information for all the character creator mods in one place. Now go to the mods tab and hit 'Deploy Mods' to make sure the game will recognize the changes.
I suggest you start your game with the console enabled. The optional mods Witcher3 Travel Leathers, Spidercat's Honor Tribute, and Vigilance Weapons are not auto-equipped. To get the Travel Leathers, open the console and type the command for the type of armor you want:
Mage: runscript travel_mage3
Rogue: runscript travel_rogue3
Warrior: runscript travel_warrior3
For the Vigilance Weapons, open the console and type the command:
runscript vigil_all_swords_n
And for Spidercat's Honor Tribute, type this command in the console:
After all, why not get these items at the beginning of your game? Next time you load up, you can start your game as normal.
FYI, two of these mods, Lock Bash and Auto Chargen SHOULD BE in your 'Dragon Age II\addins' folder and not your 'game' mods folder. Due to a glitch, they may instead be installed to your C:...\Documents\BioWare\Dragon Age 2 folder instead. The easiest way to get to the addins folder (for me anyway) is from the Vortex Mods page click 'Open...' and select 'Open Game Folder'.
Lock Bash and Dead Man's Chest-Pieces of Eight are among the optional mods. Lock Bash is useful, especially at the start of your game, if your Hawke is not a tricky rogue. Pieces of Eight is extra cheat-y and might take away a little of the 'joy' you experience in searching for recipes, runes, potions, etc.
In one of the screenshots you see Fenris wearing a long jacket instead of his vanilla armor. I would love to include it in this Collection, but the way the mod is packaged (.rar files inside .rar files) I cannot. If you like it, go to The Fenris Files by zombiezer0 and download your choice(s). For the record, I chose Black Jacket - No Feathers Dark (Pre-Romance Only) and Black Jacket - White Feathers (Post-Romance Only). The file listed under Mods is for the romance tokens, not the jacket.
FYI, Mabari recolors is now optional. There are over a dozen recolors to choose from on the mod page. I happen to have the hyena version included here, but don't want to lock you into my choice. I have used all them, it's a nice way to individualize each playthrough.
I'm including the following tools for your dashboard: DA2 Console and CharGenMorph Compiler. If you have trouble with CharGenMorph Compiler, follow the link to either download it (if you don't have it already) or resolve your issues. It's a great tool to have for both Dragon Age Origins and Dragon Age II
Your gaming directory will be different from mine, so you may need to edit these tools in your Dashboard by clicking on the 3 dots and selecting Edit. For the console tool, you just need to change Target to point to where your Dragon Age II\bin_ship\DragonAge2.exe is located.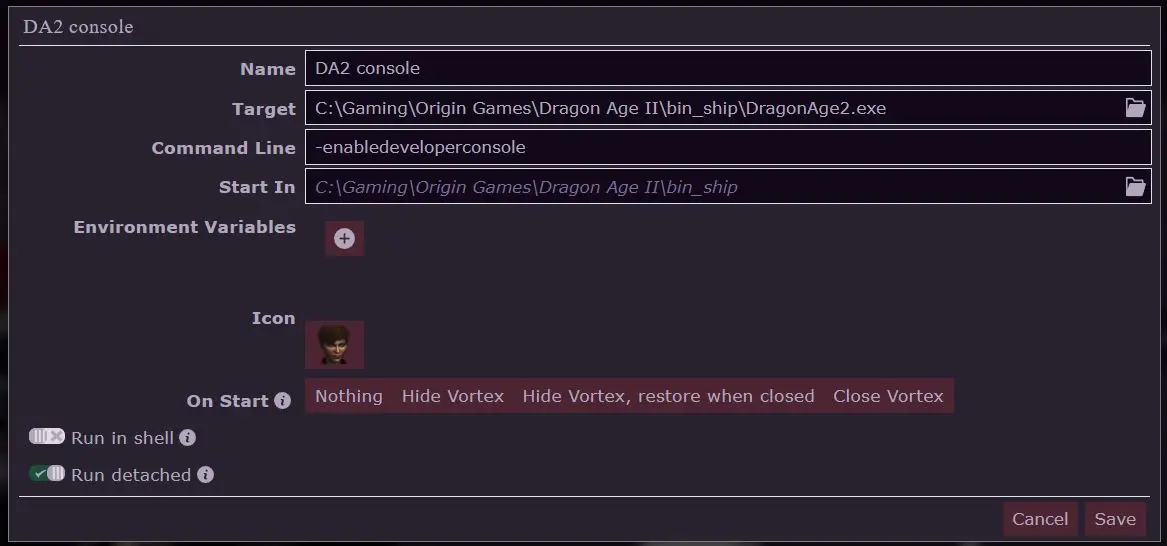 The Chargen tool you will need to edit it in the Vortex dashboard to point to where you installed the Compiler. You might also want to check the CharGenMorph Compiler itself to make sure the Path Configuration is correctly pointing to your override directory. You probably already know that, but I figure more instructions are better than fewer. shrug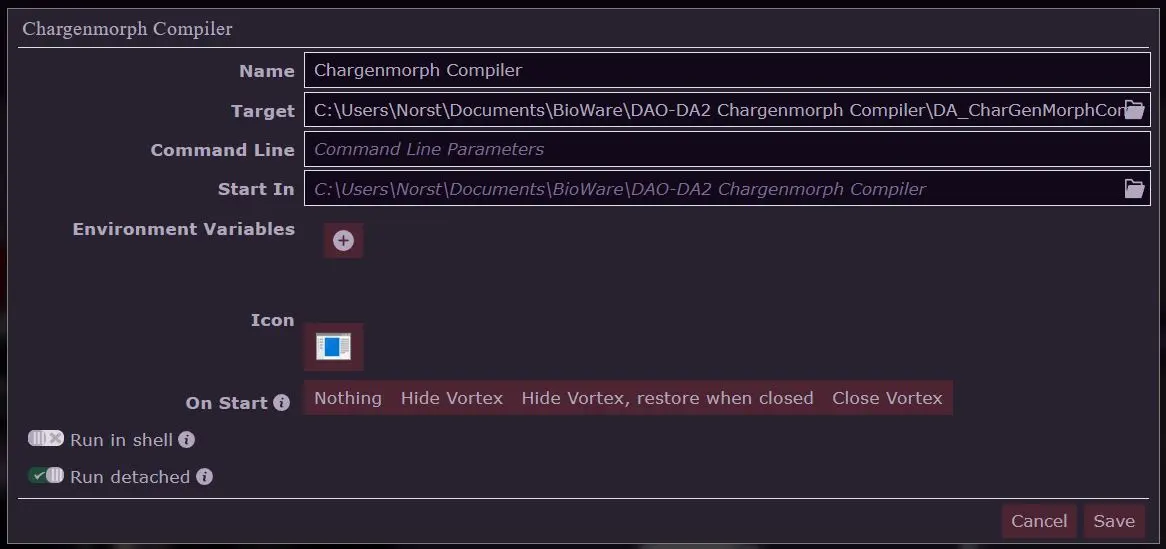 If you need/want more information, see the second post in Comments.
Mods By
No mod authors found