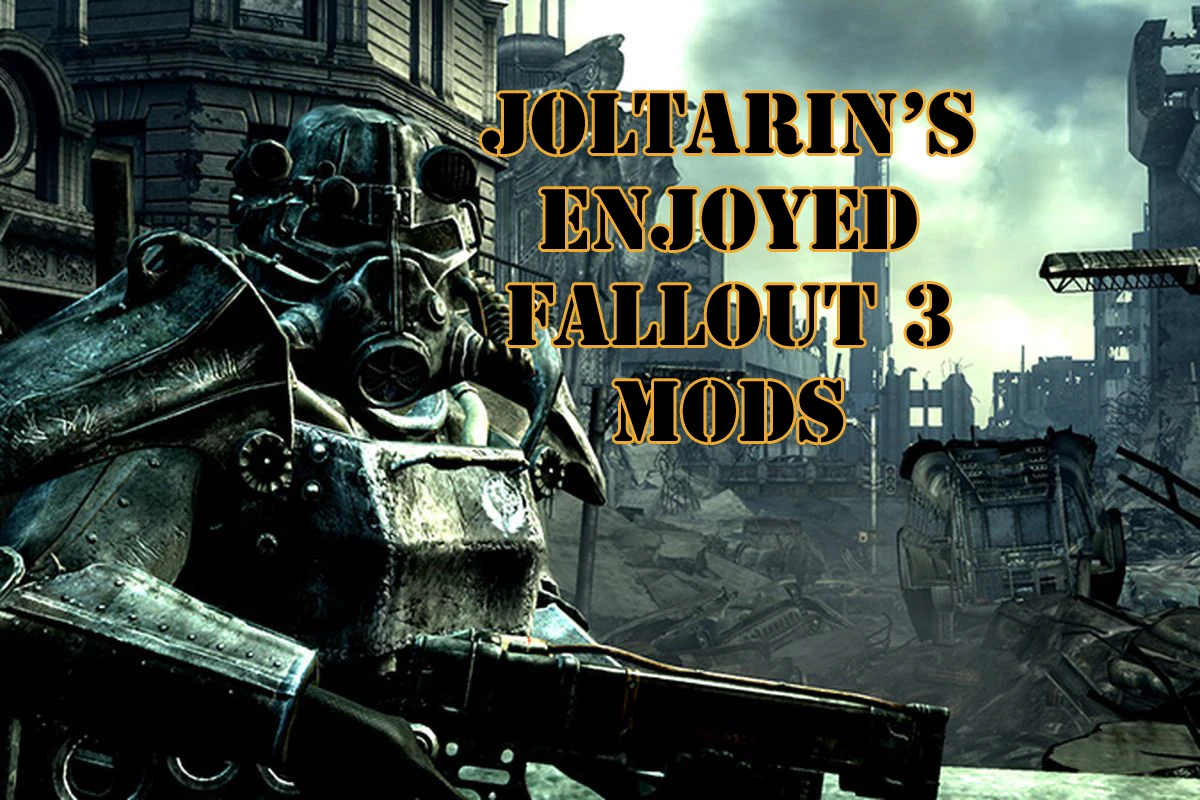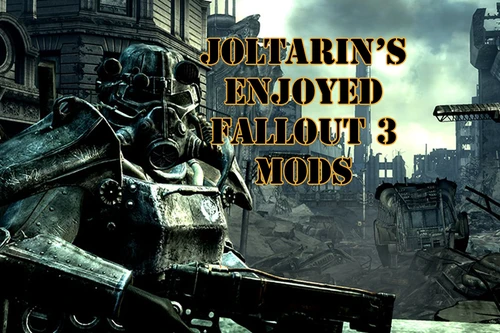 Joltarin's Enjoyed FO3 Mods
Someone asked for mod recommendations in a forum thread I was following, so I put together this collection of mods I've played with. (I don't normally use Vortex as my mod manager, so hopefully this collection will actually work.)

Joltarin
Last updated
|
Published:
Description
Someone asked for mod recommendations in a forum thread I was following, so I put together this collection of mods I've played with. (I don't normally use Vortex as my mod manager, so hopefully this collection will actually work.)
---
Main features
Additional companions.
Features to make controlling and tracking companions easier.
Faster movement.
Crafting and repairing enhancements.
Some additional wearables, including backpacks and gloves.
Optional features include easier lockpicking and hacking.
More available earnable character perks.
---
Fallout Script Extender (FOSE) is used by some of the mods. Unfortunately, FOSE is broken for the Steam version of the game currently.
---
Some of the mods do require the DLCs to work.
Includes mods from
120 authors
No mod authors found