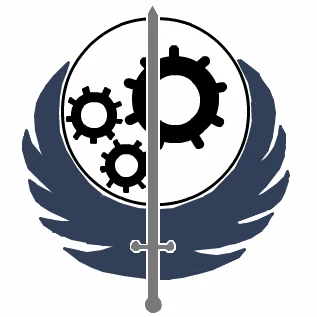 Just some stuff from my BoS playthrough, mostly QOL, Power Armor buffs, BoS buffs, and one or two Institute buffs to keep the fight against the slimy bots interesting oh and some MLP stuff and assaultron ass because I like that stuff, but feel free to deinstall those parts
Revisions

1

Last updated

1 month ago

Created

Mar 14, 2022

Downloads

2
Description
This Collection gives you the opportunity to play Fallout 4 without cringing, as long as you really, really, REALLY like the Brotherhood of Steel.
---
Main features
Power armor buffs, overhauls, and the addition of various little bits and bobs
---
Before you start
This mod also contains Pony content, as well as adult content, however there are no naked equines. Just sexy Assaultrons and some boob mods. Feel free to uninstall those parts, as those don't really affect the epic BOS experience.
Requirements
F4SE and just the regular stuff
Best practices
Don't play as the Railway or the Minutemen, they will be ludicrously underpowered in comparison.
---
Recommended specs
I use an HP gaming laptop from 2020 that cost me a little over the grand, and I can run this stuff at 30 FPS. If you have a decent PC from the 2020s, you'll be more than fine.
---
Compatible collections
Dunno man. Maybe combine this with an Enclave collection or whatever to get that nice Fallout 3 experience without the garbage gameplay of Fallout 3. Remember guys, TTW is better at being Fallout 3 than Fallout 3.