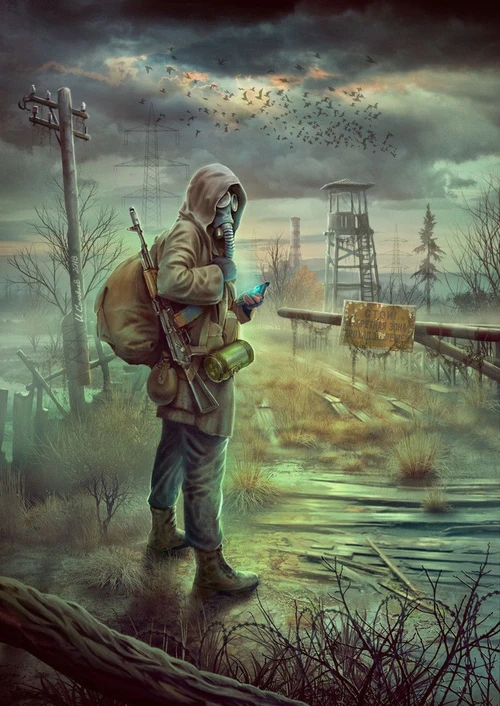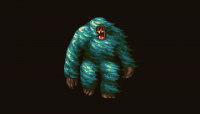 Fallout 4 with elements of the S.T.A.L.K.E.R. series. German translations for 3 mods (Caravan Shotgun, Point lookout and CROSS Blades) included.
Revisions

2

Last updated

3 weeks ago

Created

Sep 07, 2022

Downloads

17
I tried to make a more believable world with this Modlist. The canon in this world is as follows: Boston is a City that used to house the Workers, Wifes and Children of the so called Institute that had many factorys, a giant main Lab and two nuclear power plants. They created many wonders and many new pharmaceutical drugs. And they also experimented on Humans to enhance them. This ofcourse made some people angry. Crazy religious hippys that hate the idea of nuclear energy and playing god infiltrated one of the Powerplants 60years ago and blew it up. This created a chain reaction with the other facilities and in the end created the glowing sea. Thousends were killed. The Government tried to evacuate the civilians from the City as fast as possible, but many stayed behind. And a lot more came in the years after. Looters, soldiers, family members of those who stayed behind, and scientists. Today it is as good as impossible to enter the Zone called Commonwealth. Around it formed many Anomalys and radiation spreads on the outskirts. A few people know a way in and out. The Gunners are one of the factions that can enter and leave the zone they also have many outposts at strategic important places. They salvage data and tech from the Institute facilitys and sell it to the highest bidder. Another Faction is called the Railroad. They stayed behind because of the rumors that the Institute and theyre scientists still conduct unholy experiements in Boston. They do in fact, but for the population this was just a Legend. Until one fateful day, when the Institute made themself known. 30years ago they send a clear message, that they controle the Zone and everything in it. These days, they are known for abducting people and pillaging small towns in the commonwealth to fuel theyre goals. Also living in the Zone are wild people. These individuals are often crazed lunatics and cannibals. They live in small groups in rundown camps. Radiation got to them and started melting their brain. People on the Mainland call them Raider, but the fisherman on the islands call them Trappers. When a human being becomes this affected by Radiation, there are only one of three outcomes. First: You dont become totally crazy and end up as a Ghul. Your skin peels of and you start loosing your vision. But you can still be a contibuting member of society. Second: You become a Zombie. These poor souls got theyre Brain severly damaged by Radiation but didnt die. The Body gets thin like walking skeletons and sometimes bodyparts start falling off. And yet theyre kept alive by some unknown force. Third: You become a Mutant. The Zone has many Mutated animals, its no wonder that some humans also get twisted by radiation. They are big hulking monstrosities on the hunt for everything smaller then them. To defend the people from all those dangers, the Minuteman stepped up. Farmers, Military, Man and Woman who wanted to protect Hearth and Home from the dangers of the Commonwealth. But now there comes a new unknown enemy. One that wants to try and bring back the old days by destroying what destroyed theyre lives. The Brotherhood. Or "The Brotherhood of Steel" as they call themself, are a paramilitary organisation created from a Special Units team who swore revenge on the Railroad and the Institute. Many of the original founders are dead but their ancestores carry the unwilingness to forget the past. Up until now they were only able to send a few teams into the Zone but if their whole army ever finds a way through the heavy irradiated outskirts of the zone... hell will follow. Your role in this game is that of a loner. You make your own rules and trust no one but yourself. You seek fame and fortune by exploring this hellhole. Or you could be one of the institutes new experiments. Hunting for a son that never existed and remembering a past that didnt exist. The choice is yours. Just try to survive.
---
New fauna and flora. New guns and Armor. New Radiostations. There are places you cant vistit with a low level. The new Mutated Animals make sure of that.
---
In the MCM menu change the UI to minimal and change the fireflys Swarm to 100% light. We roleplay, that the firelys are just radiation coming up from the ground.
---My Pc is powered by a potato. Im sure you will be able to play this modlist.
---
If you want to, you can add Fallout 2287-Gasmasks of the Commonwealth. I didnt like the rain effect on the masks thats why i dont have it.