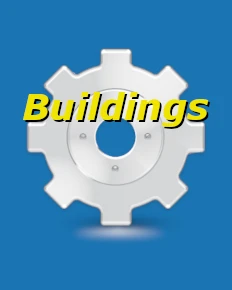 Revisions

4

Last updated

1 week ago

Created

Mar 13, 2022

Downloads

1k
This is about building and decorating settlements.
Ever wanted bunkbeds or you do not like those guard posts? Here you go, 2 beds on the space of one and invisible guard markers.
Alongside you get Dinos Decorations and Clutter, (more) Immersive Vendors (shops) and other nice things.
I think the another better generators is a must have, since a normal small general like resembled ingame, should be able to 'cover more' than just 3 streetlamps, but that is for you to decided.
On top of this, you get to build your own vault (no DLC!) at selected settlements, as well as your own pool.
---
Modules:
I want to ask other curators to create other modules, covering other options, for example "Module 2 - Enviornment: Vivid" or "Module 3 - Fusion Girl"
Modules should be kept as small as possible (Mod & Size wise), while covering their specific "task".
Why modules you may ask? Because I believe in options and customization, which modules allow a lot better than "all in one" collections with 200 mods.
Last but not least, NSFW taged mods should be kept as their individual collections, or at least be optional within a collection. With the exception of Body-Mods like CBBE, where I belive that just because someone wants a body, does not include that they want sexy/skimpy (NSFW) clothing as well.
Designed to be used with:
Success rate
The percentage of users saying this revision is working as expected.