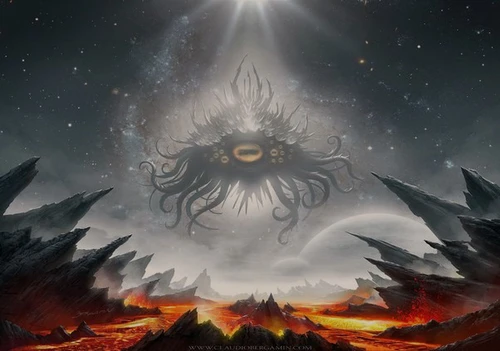 Warning: Add collection at your own peril!
Revisions

7

Last updated

3 weeks ago

Created

May 09, 2022

Downloads

395
Description
Hunt gruesome monsters or become one in this horror-themed overhaul geared towards lore-friendly immersion.
Main features
---
Survive the long night
Darker Nights (24/7 Darkness)
Campsite - Simple Wasteland Camping (and HD Sleeping Bags)
Pip-Boy Flashlight (Pipboy - Power Armor - Lamp Overhaul)
PLUNDER - Survival Combat Overhaul
Underground Hideout
Things that go bump in the night
Capital Wasteland Behemoths
Capital Wasteland Centaurs
Capital Wasteland Radscorpions
Commonwealth Critters
Creepy Mannequins
Crows And Creatures
D.E.C.A.Y - Better Ghouls
Deadlier Deathclaws
Deathwings
FallEvil - Complete Edition
Institute Centaurs
Lamprey Floaters
Lots More Settlers and Enemies
Mutant Menagerie - Big Game Hunting
Mutant Menagerie - Horrors of the Deep Fog
Night of the Creeps
Nightstrikers
No Place is Safe - Hunted Encounters
Quantum Creatures
Rad Spiders - Giant Spiders of the Commonwealth
Super Mutant Redux
Synth Overhaul - C.A.S.T
SyntheticZombies
The Famished
Vault Buddy Follower
Zombie Walkers
Vices
Alcohol Effects
Smokeable Cigars - Cigarettes - Joints
Chem Visuals
Bonus content!
Children of Ug-Qualtoth
Sanguinaire
Depravity - A Harmless Bit of Fun
Outcasts and Remnants - Quest Mod Plus
Flashy(JoeR) - Gun For Hire - Commonwealth Mercenary Jobs
Boston Emergency Services Mod (BESM)
The Lost Building of Atlantic
Diamond City Expansion
Better Goodneighbor
Night of the Living Dead (VotW)
Dogmetal (Dogs Robots companions)
Looney Longfellow
Optional travel mods plus so much more!
---
Before you start
Recommended clean Install of F4+DLC
Add mods for desired Weapons/Armour/Clothing
Pour salt around PC/Gaming area
Check settings in-game and adjust mods in MCM to your preference
Lock all doors/windows
Requirements
Fallout 4+DLC
F4SE
Nexus Mod Manager
Impure soul
New Game
Warning: Choosing to play on Survival will result in an extreme amount of death
---
Compatible collections
Hardcore SS2 (Unofficial) 2
Included collections
FO4 Essentials
Furglitch Graphics Pack - Fallout
Combat Evolved
Enemies got skills - grab skills
---
Disclaimer
This collection is not recommended (...or is recommended for exposure therapy..) to anyone suffering from the following;
Coulrophobia, Cyberphobia, Automatonophobia, Arachnophobia, Batrachophobia, Astraphobia, Zoophobia, Hemophobia, Thalassophobia, Claustrophobia, Insectophobia, Microphobia, Ophidiophobia, Pyrophobia, Domatophobia, Elurophobia, Trypanophobia, Equinophobia, Megalophobia, Nyctophobia, Koinoniphobia, Hypochondria, Ornithophobia, Noctiphobia, Cynophobia, Anginophobia, Ombrophobia, Necrophobia, Achluophobia, Hydrophobia, Pedophobia, Agoraphobia, Entomophobia, Tonitrophobia, Xenophobia, Wiccaphobia, Algophobia, Dendrophobia, Mysophobia, Phobophobia, Selenophobia, Technophobia
Obviously mental disorders are no joking matter and if you feel any of these are impacting you in a way that disrupts functional living it is recommended to speak to a physician and/or therapist right away.