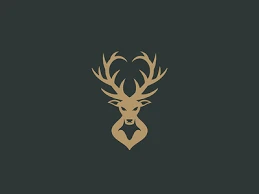 Light Vanilla+ style modpack that adds realism and enhanced survival, as well as expands upon the existing fallout story.
Revisions

3

Last updated

2 weeks ago

Created

Sep 04, 2022

Downloads

6
Overview:
Adds hunting and survival mechanics not present in vanilla fallout, enhanced weapons mechanics and crafting, as well as an expanded story line.
---
Main Features:
-Caliber Complex, Advanced Needs 76, Militarized Minutemen, Hunter of the Commonwealth, MAIM, Point Lookout, Outcasts and Remnants, Depravity, Tales from the Commonwealth, The Forest, The Wilderness, Start Me Up, Multiple Weapons Mods, NAC X
---
Before you start:
If you want to use an ENB, I personally would recommend NAC X, but if you want to use your own, that's fine, just make sure to go into the NAC-X settings menu in game and click "Enable ENB Patch"
If you want to use the Fallout 76 music mod (not required for immersion) you will need to own Fallout 76, as well as have it installed at the time of use. You can follow the instructions on the mod page: https://www.nexusmods.com/fallout4/mods/37381
Caliber complex patches are included this time but were finicky and not exactly what I wanted, so I personally manually patched everything. Caliber complex is not a hard requirement for this but it makes the game much more immersive and makes the weapons more realistic. I recommend using it and tweaking as you desire with FO4edit. FYI you will need to "reinstall" the patches after downloading in order to enable the necessary plug-ins for the patches.
For the HUD you can use whatever you want. I use Clean HUD 2 but I didn't include it in the load order. https://www.nexusmods.com/fallout4/mods/9441
Hotkeys do not come preset.
Included is a Leveled Lists weapons replacer mod. Here is the link on how to use it:
https://www.youtube.com/watch?v=MlAXx8a0CqI&list=WL&index=2&t=688s
Requirements
MAIM load order is critical. Make sure it is VERY LAST or it won't work properly. Fallout 76 music mod requires fallout 76 installed. F4SE Crash Log is ideal for troubleshooting any unexpected issues.
Best practices
Do not add mods that conflict with MAIM and the framework mods. MAIM especially will cause CTD if there are file conflicts or load order issues. This is why it is ideal to use a crash log reader. Buffout 4 will automatically create crash logs for you, but you will need a reader such as https://www.nexusmods.com/fallout4/mods/56255?tab=files
You may add additional weapons/armor as you wish. This is a fairly forgiving load order in that sense. Just make sure to manually patch or download patches for weapons that will use ammo from Caliber complex.
Recommended specs: Hardware setup suitable (what I run)
RTX 3060 12gb
16GB DDR4 RAM
Ryzen 3600 3.6 GHz
Compatible collections:
No clue, haven't tested with other collections. I would assume so long as their core mods don't conflict too heavy they'd be fine.