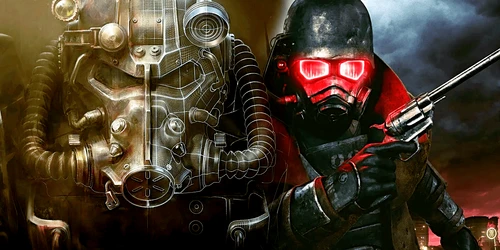 Fallout 4 Extended Armaments 1.0
For those who love and appreciate old weapons and power armor from previous Fallout games. The collection is spiced up with my personal favourites high quality mods that fits into Fallout aesthetics.
Revisions

5

Last updated

1 month ago

Created

Aug 27, 2022

Downloads

27
Description
This collection of mods main purpose is to enhance your vanilla gameplay if you are a PA, previous Fallout weapons fan. No gameplay changes other than insignificant perfomance improvements. This collection will be updated with more weapons and armor choices that will fit into the Fallout atmosphere and lore (more or less, no modern carbon/cyber/lighweight/irl weapons, CBBE fap to play mods, no tactical gear, no vehicles).
---
Main features
Weapons from previous Fallout games, including uniques. Aesthetic power and body armor. Craftable Legendary effects. PA Beacon. Weightless junk (for hoarders)
---
Before you start
Before you install this collection make sure that you have installed F4SE manually.
Here is the list of weapon/armor locations for your convinience: https://pastebin.com/T6twBEyL
If you see any weapons or armor not included on pastebin- it's either the weapon is craftable on chemestry station; has a dedicated quest that unlocks at certain lvl; weapon spawns naturally on enemies/vendors after reaching certain lvl threshold.
Requirements
All DLC
F4SE - https://f4se.silverlock.org/
---
Recommended specs
All the hardware configurations are up to minimal and recommended specs on steam.
Compatible collections
The collection just adds weapons, armor, couple of animations for weapons and game fixing mods. I believe that it is ready for major mods and collections. Feel free to play around with it however you want, leave any comments regarding mod conflicts and problems associated with them.