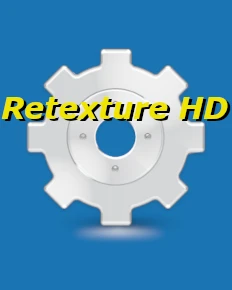 Module 02 - ReTexture - HD
Awesome retexture overhaul, but increases loading times
Sephrajin
Last updated:
|
Published:
While this retexture is as large as the Official HD DLC, this actualy improves the textures. Furthermore, the galaxy mod aside, this does not use any mod slots (no esp / just 1).
Load Savegame Test: In front of the Good Neighbor entry
Without 0:45m
With    1:08m
GPU     65-72% usage

CPU: i7-6700K CPU @ 4.00GHz (from 2017)
RAM: 16 GB
GPU: GTX 970 4 GB VRAM
While tested with a GTX 970, I highly advice / suggest to only use with a GPU that has more than at least 6 GB VRAM, because my GPU VRAM was running at MAX... all the time!!
This said, I myself am not using this collection until I can afford a better GPU myself, but while I was digging around different HD options, I thought I would save this "for later".
---
Allthough Vortex does create a backup of the texture files, my credo is: Better safe than sorry.
So, before installing this collection, open your <DataDir> and backup your *-textures.ba2!

Attention: This leads to about 34 GB of 'backup data', in a "best case scenario".
Which are: (9 files)
Fallout 4 - Textures(1-9).ba2
They will get overwritten, and if you use any other retexture mods, it could happen for them to not be properly restored. In which case they can only be restored by either "verify game files" or reinstalling the game.
This can be a solution you want if you do not have enough disk storage left.
---
Modules are small and specialized mod-collections that aim to be interchangeable to tweak your per-game preferences.
Mods By
No mod authors found