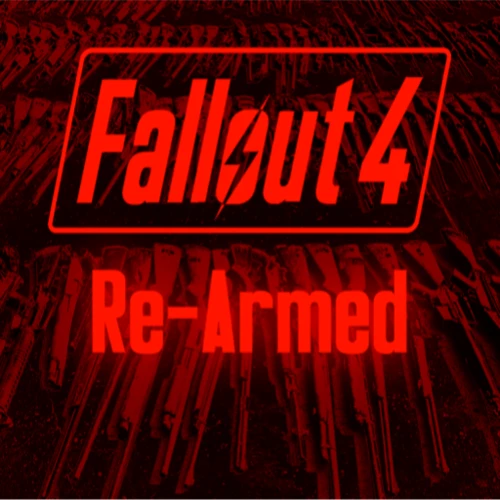 Just like Mick always said! "A Polite Society, Is An Armed Society!" Fallout 4 Re-Armed is a collection aimed towards adding hundreds of new weapons to Fo4!
Revisions

1

Last updated

4 weeks ago

Created

Aug 16, 2022

Downloads

141
What this AIMS to do:
This collection will add hundreds of new weapons for you enjoy! As of Aug 16 2022 we are still finding more weapons to add, meaning this is not yet finished completely.
As of typing, this collection as the following to offer.
2 new pistols
3 new SMGs
10 new Semi auto rifles
9 new assault rifles
3 new shotguns
2 new energy weapons
5 new explosives and heavy weapons
And many new mods that aim to improve the ranged weapon experience!