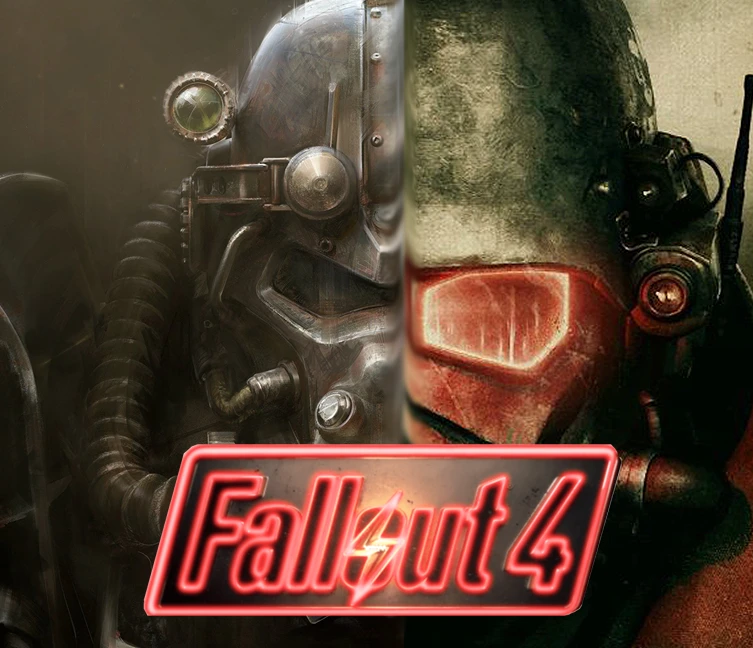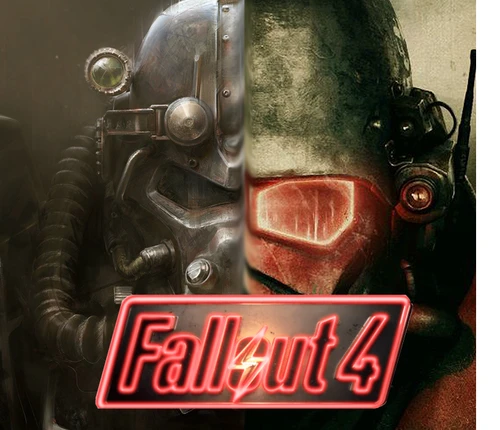 Fallout New Vegas in Fallout 4
I've got mods that jingle, jangle, jingle
Gyzlad
Last updated:
|
Published:
---
Howdy folks, Are you interested into turning your whole Fallout 4 game into a desert wasteland. Want to see NCR and Caesar's legion again ? This collection turns your whole game into an arid land.
This includes Mojave Cazadores & project-Mojave !!!
---
Lore :
The massive columns of smoke generated by a nuclear war would alter the world's climate for years and devastate the ozone layer, endangering both human health and food supplies. The NCR have found your teleporter (project-Mojave) and have converted the minuteman into the NCR.
Now you decide with whom you want to be at war with and how you'll end the institute
For more immersion. Legionary assassins : https://www.nexusmods.com/fallout4/mods/24828/
---
Not related to the https://capitalwasteland.com/project-mojave or the @Project_F4NV just a BIG FAN.
---
Before downloading please check if you have:
The latest versions of Microsoft Visual C++ Redistributable installed.

A fresh installation of Fallout 4 with DLC's installed.

Started the game from F4SE : https://f4se.silverlock.org/
---
Features:
All FNV weapon (nexus mods)
All FNV Clothing/armor (nexus mods)
Desperados Overhaul (if someone should have flickering textures caused by this mod, type in TPC in the console commands.)
DC/FNV Creatures
project-Mojave
NCR (minutemen)
Tenpennys Guitars
Tumbleweed Tunes
Much much more...
---
Info:
There are multiple of weapons/armor/clothing mods that are copies of other mods, for example: there are multiple NCR RIOT gear & multiple Anti-materiel rifles. if you have a problem with one or another mod make sure to mention the right one so I can tweak it or remove it if it's a troublemaker :)
---
ENB (optional)
https://www.nexusmods.com/fallout4/mods/55273
Installation
Go to Enbseries in official download page for Fallout 4 and download the latest version http://enbdev.com/
Go to ReShade in official download page and download the latest version
https://reshade.me/
Install ReShade with all effect packages
Copy and paste ENB files to your Fallout 4 directory and once in game open Reshade with the home key and select with the arrow keys -> Big Iron Reshade.ini
If you are new to ENBs, make sure you extract them to the Fallout 4 folder, not Data. Then install this ENB in the same place, overwriting any files.
https://www.youtube.com/watch?v=nL5A-thTu-U
---
Radio New Vegas and Mojave Music Radio. (optional)(Fallout new vegas required.) https://www.nexusmods.com/fallout4/mods/24320
https://www.youtube.com/watch?v=TmOvoTGUlnY
---
FONT (optional)
https://www.nexusmods.com/fallout4/mods/50679
---
Fallout4.ini (optional)
LESS GRASS MORE FNV (iMinGrassSize=70 value between 40-70 lower number means more grass.)
[Grass]
iMinGrassSize=70
bAllowCreateGrass = 1
bAllowLoadGrass = 0
iMaxGrassTypesPerTexure = 30
---
FALLOUT NEW VEGAS AMBER HUD COLOR
Fallout4Prefs.ini (recommended but also included in this pack)
Replace these values in your file and save it.
[Pipboy]
fPipboyEffectColorB=0.1400
fPipboyEffectColorG=0.7100
fPipboyEffectColorR=1.0000
[VATS]
fModMenuEffectHighlightPAColorB=0.2600
fModMenuEffectHighlightPAColorG=0.7900
fModMenuEffectHighlightPAColorR=1.0000
fModMenuEffectPAColorB=0.2600
fModMenuEffectPAColorG=0.7900
fModMenuEffectPAColorR=1.0000
fModMenuEffectHighlightColorB=0.1400
fModMenuEffectHighlightColorG=0.7100
fModMenuEffectHighlightColorR=1.0000
fModMenuEffectColorB=0.1400
fModMenuEffectColorG=0.7100
fModMenuEffectColorR=1.0000
[Interface]
iHUDColorB=36
iHUDColorG=182
iHUDColorR=255
---
Fallout 3 in Fallout 4: https://next.nexusmods.com/fallout4/collections/4kqqbh
---
Please give feedback.