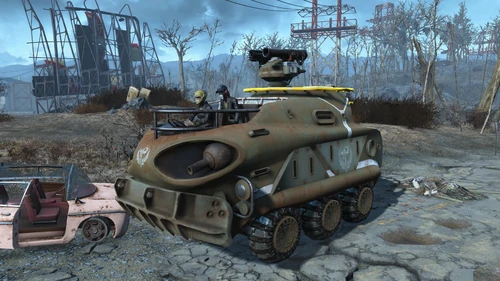 Drivables of the Commonwealth
This collection adds drive-able vehicles and ride-able animals.
Revisions

2

Last updated

1 week ago

Created

May 04, 2022

Downloads

19
This collection adds multiple mods that add vehicles and animals that you can drive/ride, mostly made by BlahBlahDEEBlahBlahBlahBlahDEEBlahBlah, as for anything else, I don't know of much else I can describe about it.
Success rate
The percentage of users saying this revision is working as expected.