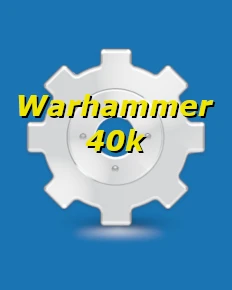 A Warhammer 40k themed collection
Sephrajin
Last updated:
|
Published:
These are all the Warhammer 40k Mods I could find.
And/or are increasing the immersion therefor.
Optionals:
Skitarii - Requires DLC Automatron, hence this is optional.
Serveo Skulls - There are reports that the dismissed skulls attack each other, some find it funny others are annoyed, this is optional so you can choose wether you want them included or not.
---
Incompatible:
With Module 12 - Synth Overhaul (because: WH40k Necros)
With Module 13 - Power Armors (TODO) (because: all Marine mods)
Basicly, everything that changes Super Mutants and Power Armors (visual) and Synths (visual) - Might work if installed/loaded last but could cause issues still!
---
Modules:
I want to ask other curators to create other modules, covering other options, for example "Module 2 - Enviornment: Vivid" or "Module 3 - Fusion Girl"
Modules should be kept as small as possible (Mod & Size wise), while covering their specific "task".
Why modules you may ask? Because I belive in options and customization, which modules allow a lot better than "all in one" collections with 200 mods.
Last but not least, NSFW taged mods should be kept as their individual collections, or at least be optional within a collection. With the exception of Body-Mods like CBBE, where I belive that just because someone wants a body, does not include that they want sexy/skimpy (NSFW) clothing as well.
Designed to be used with: