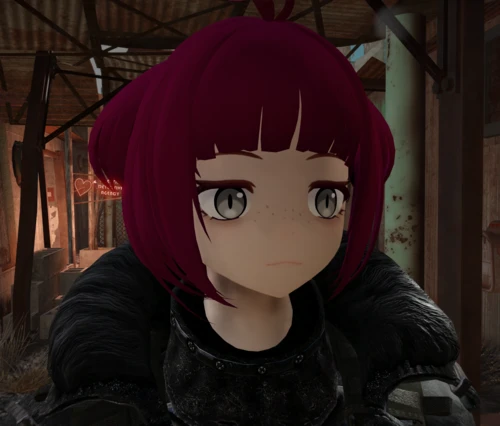 Bare Minimum Anime collection
The bare minimum mods required to anime your fallout 4.
Revisions

1

Last updated

1 week ago

Created

Aug 16, 2022

Downloads

80
Description
A small collection of the bare minimum mods to give you the anime experience in fallout 4, so you hopefully don't have to spend a few hours getting it to work like I did.
Intended to act as a baseline before installing other collections / mods.
---
Main features
Turn yourself and the NPC's of the commonwealth into anime, what did they put in that radiation?
---
Before you start
If you're starting a fresh save only select your sex in the bathroom, nothing more! Then confirm character, and type SLM 14 into the console to actually start customizing, after changing the preset with A / D. IF you've already got a save, then simply type SLM 14 into the console once you're in, change your preset, and get going.
Requirements
F4SE (Fallout 4 script extender) - Essential to modding fallout 4.
1)Download from https://f4se.silverlock.org/
2)Place it in X:Steam/steamLibrary/Steamapps/Common/Fallout_4 (Or right click on fallout 4 in steam and click Properties, Local files, Browse.)
Extract everything into that folder
Launch fallout 4 from the F4SE_Loader.exe in the future.
Best practices
Brush your teeth before bed.
---
Recommended specs
A computer that can process the page you're reading this on.
GPU yeah
RAM some
CPU optional.
---
Compatible collections
Shouldn't be any conflicts with other mods unless you try to install another anime mod that overwrites this one.