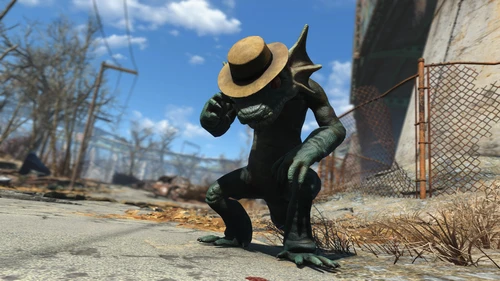 Best of GrilleyTurkey's Modding
A bundled up collection containing some of GrilledTurkey's work on Nexus Mods.
Revisions

2

Last updated

2 weeks ago

Created

Jan 12, 2022

Downloads

341
A selection of mods made by GrilledTurkey that can be combined with other lists easily.
This includes the mods: Mojave Cazadores, Mojave Geckos, Capital Wasteland Hunting Rifle, Capital Wasteland 10mm Pistol, Capital Wasteland .32 Revolver, Capital Wasteland Robots Pack, DC West Coast Supermutants, and DC Raiders.
This will be updated as he releases more mods.
Credits: MissHotHeartness / GrilledTurkey
///
This collection is updated by me, Monica! If you notice GrilledTurkey upload a new mod, I'll look at it and see if I can add it to the collection!
Success rate
The percentage of users saying this revision is working as expected.