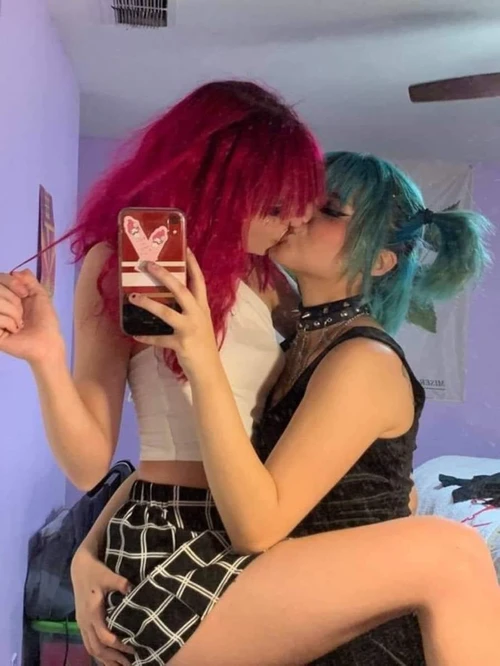 Based upon the collection pack "The Synthetic Option" link to it here: https://next.nexusmods.com/fallout4/collections/1ycuas?tab=mods 󠀻 󠀻 󠀻 󠀻 󠀻 󠀻 󠀻 󠀻 󠀻 󠀻 󠀻 󠀻 󠀻 󠀻 󠀻 󠀻 󠀻 󠀻 󠀻 󠀻 󠀻 󠀻 󠀻 󠀻 󠀻 󠀻 󠀻 󠀻 󠀻 󠀻 󠀻 󠀻 󠀻 󠀻 󠀻 󠀻 󠀻 󠀻 󠀻 󠀻 󠀻 󠀻 󠀻 󠀻 󠀻 󠀻 󠀻 󠀻 󠀻 󠀻 󠀻 󠀻 󠀻 󠀻 󠀻 󠀻 󠀻 󠀻 󠀻 󠀻 󠀻 󠀻 󠀻 󠀻 󠀻 󠀻 󠀻 󠀻 󠀻 󠀻 󠀻 󠀻 󠀻 󠀻 󠀻 󠀻An Railroad/Institute overhaul with the gameplay themed toward a synth player character. Many changes to gameplay and factions and level lists. The gameplay is also more difficult. Enb and music replacement gives a grim/ postapocalyptic feel to the game, completely changing and overhauling the theme and setting of the commonwealth. 󠀻 󠀻 󠀻 󠀻 󠀻 󠀻 󠀻 󠀻 󠀻 󠀻 󠀻 󠀻 󠀻 󠀻 󠀻 󠀻 󠀻 󠀻 󠀻 󠀻 󠀻 󠀻 󠀻 󠀻 󠀻 󠀻 󠀻 󠀻 󠀻 󠀻 󠀻 󠀻 󠀻 󠀻 󠀻 󠀻 󠀻 󠀻 󠀻 󠀻 󠀻 󠀻 󠀻 󠀻 󠀻 󠀻 󠀻 󠀻 󠀻 󠀻 󠀻 󠀻 󠀻 󠀻 󠀻 󠀻 󠀻 󠀻 󠀻 󠀻 󠀻 󠀻 󠀻 󠀻 󠀻 󠀻 󠀻 󠀻 󠀻 󠀻 󠀻 󠀻 󠀻 󠀻 󠀻 󠀻 󠀻 󠀻 󠀻 󠀻 󠀻 󠀻 󠀻 󠀻 󠀻 󠀻 󠀻 󠀻 󠀻 󠀻 󠀻 󠀻 󠀻 󠀻 󠀻 󠀻 󠀻 󠀻 󠀻 󠀻 󠀻 󠀻 󠀻 󠀻 󠀻 󠀻 󠀻 󠀻 󠀻 󠀻 󠀻 󠀻 󠀻 󠀻 󠀻 󠀻 󠀻 󠀻 󠀻 󠀻 󠀻 󠀻 󠀻 󠀻 󠀻 󠀻 󠀻 󠀻 󠀻 󠀻 󠀻 󠀻 󠀻 󠀻 󠀻 󠀻 󠀻 󠀻 󠀻 󠀻 󠀻 󠀻 󠀻 󠀻 󠀻 󠀻 󠀻 󠀻 󠀻 󠀻 󠀻 󠀻 󠀻 󠀻 󠀻 󠀻 󠀻 󠀻 󠀻 󠀻 󠀻 󠀻 󠀻 󠀻 󠀻 󠀻 󠀻 󠀻 󠀻 󠀻 󠀻 󠀻 󠀻 󠀻 󠀻I made some slight changes to the original creation with my personal taste and different mods. With a different start-me-up, some different textures and lighting mods. 󠀻 󠀻 󠀻 󠀻 󠀻 󠀻 󠀻 󠀻 󠀻 󠀻 󠀻 󠀻 󠀻 󠀻 󠀻 󠀻 󠀻 󠀻 󠀻 󠀻 󠀻 󠀻 󠀻 󠀻 󠀻 󠀻 󠀻 󠀻 󠀻 󠀻 󠀻 󠀻 󠀻 󠀻 󠀻 󠀻 󠀻 󠀻 󠀻 󠀻 󠀻 󠀻 󠀻 󠀻 󠀻 󠀻 󠀻 󠀻 󠀻 󠀻 󠀻 󠀻 󠀻 󠀻 󠀻 󠀻 󠀻 󠀻 󠀻 󠀻 󠀻 󠀻 󠀻 󠀻 󠀻 󠀻 󠀻 󠀻 󠀻 󠀻 󠀻 󠀻 󠀻 󠀻 󠀻 󠀻 󠀻 󠀻 󠀻 󠀻 󠀻 󠀻 󠀻 󠀻 󠀻 󠀻 󠀻 󠀻 󠀻 󠀻 󠀻 󠀻 󠀻 󠀻 󠀻 󠀻 󠀻 󠀻 󠀻 󠀻 󠀻 󠀻 󠀻 󠀻 󠀻I do plan on adding media soon and changing the thumbnail.+
Revisions

2

Last updated

3 weeks ago

Created

Sep 15, 2022

Downloads

36
Important
This collection is over the plugin limit mark as many plugins as light as possible. go to the plugin tab of vortex then the sort button then sort by could be light.
After the collection is finished installing go to SteamLibrary\steamapps\common\Fallout 4\Data\textures\landscape and delete the grass folder located there
Make sure all plugins are enabled except the synth or human plugins below that are explained below
Make sure only the JSRs main patches in the fifth photo are enabled otherwise you will get some missing master errors
---
Description
Play as a synth
Faction and quest changes
Faces redone for many important NPCs
Revamp for a lot of clothing
Gameplay changes
sim settlements 2
wound mechanic
New enemy spawns and spawn points
Many new weapons and armours
New weapon sounds
Alternate endings to the game and DLC
---
Requirements
all DLC is owned and installed except high-resolution texture DLC (cause it's shit).
https://www.mediafire.com/file/sy8p1agb1ah9wwu/UNSCArmory_2_0_Release.rar/file
http://www.mediafire.com/file/iztz7iidy6djz1e/MoreHairstyles-Beards.rar/file
https://drive.google.com/file/d/1Qfe_gkT4F1CB3SUY5wpCvQmJA3SpTX-x/view
Ultra god ray performance fix https://www.nexusmods.com/fallout4/mods/15211
---
My Specs
Hardware setup I have for this collection.
I own an RTX 3070, so my PC can handle this perfectly fine, wouldn't recommend this for anyone lower than GTX 2060 at a push.
I have 32GB of Ram inside of my Computer. You need at least 16GB nowadays anyway.
I have an I9-11th gen CPU, so anything above an I7-6700 should be fine. (Don't even ask about AMD, I don't know).
Fallout 4 is also installed on its own 1TB SSD, which I only use for Skyrim & Fallout 4 Mods.
---
Compatible collections
Other collections that can be installed alongside this collection.
I highly recommend checking out my idea and thought process for this collection pack
https://next.nexusmods.com/fallout4/collections/1ycuas?tab=about - The Synthetic Option, major shout-out to this person for their amazing pack. I do recommend theirs. This is a spin-off with a couple of different mods that I personally like and thought were lacking.
---
Synth Playthrough
Highly recommend if you don't set your skin when you create a character to open the console by hitting `, and type slm 14 to bring up the editor and go to the body then skin and select your Synth skin.
---
ENB
When it comes to ENB, it is entirely up to you which one you want to use. Whatever makes your game look perfect and good to you. I currently use REACTOR. https://www.nexusmods.com/fallout4/mods/57321
You do REQUIRE ENB files though! Manual install.
ENB Files: http://enbdev.com/enbseries_fallout4_v0468.zip
---
Troubleshooting
Gonna be honest with you, this has over 600 mods. You're going to randomly crash. It's just a feature! It just works.
A lot of the issues can be fixed, when you enable plugins, not all of them will automatically turn on.