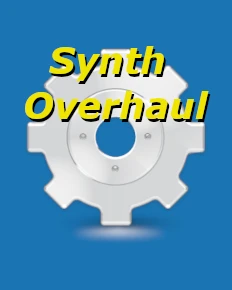 Module 20 - Synth Overhaul
A complete Synth overhaul in 2k
Sephrajin
Last updated:
|
Published:
A complete overhaul for a Synth-Play. Including some ambient and combat music, as I think this goes great with this specific vibe.
Create your own synths in any settlement.
I do recomend to enable the optional "Synth Swap" of "Module 12 - People"
---
Since you might either be "invaded" by synths, or play a synth yourself, the Player Voice (M+F) is optional.
K-9 Dogmeat (terminator) : Since this is the synth overhaul, why not have dogmeat being partialy robotic as well?
---
Modules are small and specialized mod-collections that aim to be interchangeable to tweak your per-game preferences.
Mods By
No mod authors found