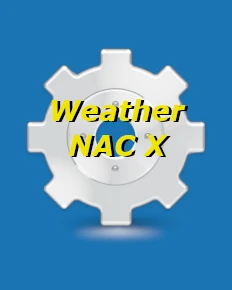 Module 04 - Weather: NAC X
ENB Lights, God Rays, Water, Rain drop killer
Revisions

1

Last updated

3 weeks ago

Created

Apr 28, 2022

Downloads

1,444
Light reworks like HDR and godrays as well as better shaders for water.
---
Rain Splash Killer :: Some might like it, others not. Might allow for better performance (low end computers only)
Better Coastal Waves :: Requires Nuka World and Automatron DLC
---
I want to ask other curators to create other modules, covering more options.
Modules should be kept as small as possible (Mod & Size wise), while covering their specific "task".
Why modules you may ask? Because I believe in options and customization, which modules allow a lot better than "all in one" collections with 200 mods.
Last but not least, NSFW taged mods should be kept as their individual collections, or at least be optional within a collection. With the exception of Body-Mods like CBBE, where I belive that just because someone wants a body, does not include that they want sexy/skimpy (NSFW) clothing as well.
Designed to be used with: