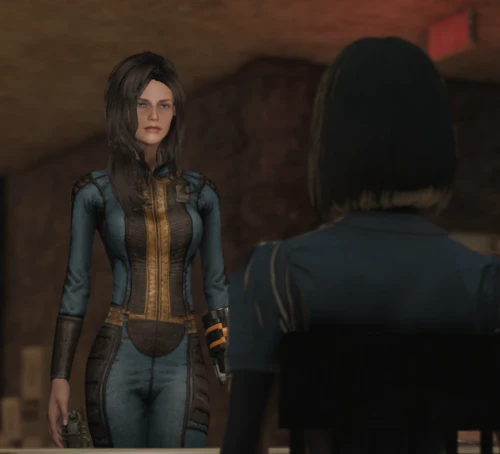 Complete collection for better graphics and gameplay meant to be stable and ready to play.
Revisions

42

Last updated

3 days ago

Created

Dec 01, 2021

Downloads

23,935
Such Fallout 4
---
This collection is made with compatibility in mind around Sim Settlements 2.
Features of the mods in the collection:
The collection is very well presented in this video.
---
Install Instructions
---
Start your game at least once after you install it through Steam (DLCs required).
Set your game in English.
Do not use High Resolution Textures Pack from the game DLCs on Steam.
If you don't want to use a mod from the collection, go to the collection on Vortex, right-click on the mod and select Ignore then you can remove it. It might have an impact on other mods.
If you use optional ENB, don't forget to enable ENB Patch for NAC X by using the NAC config object in your inventory.
After collection install is complete on Vortex, try purging and deploying to avoid potential issues.
Start the game through F4SE (f4se_loader.exe or Vortex).
Troubleshooting
---
First of all, I'd like to say that Vortex collections are still in Alpha state which can lead to many bugs not even related to the collection itself.
If you have a bug, make sure it can be reproduced (or breaks things) before reporting it.
If your game crashes, there should be a crashlog generated by Buffout 4 in Documents\My Games\Fallout 4\F4SE. It should be a file named like crash-<datetime>-.log. This can be scanned with Crash Log Auto-Scanner (GUI version here) which should tell you why your game CTDed. If needed, help can be found by posting the result here or in the incoming bugs section.
Please don't update the collection in the middle of a playthrough unless you know what you are doing.
Important to read
---