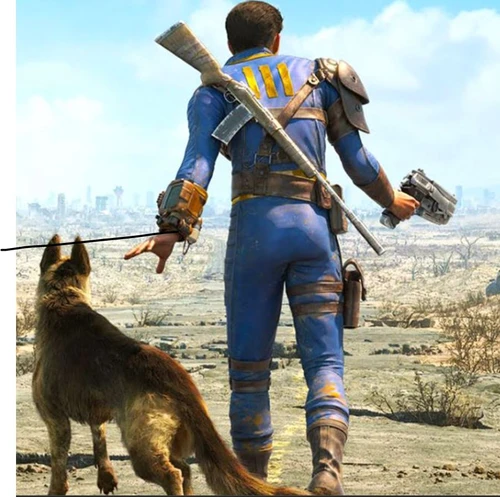 Patriot's Ultimate Mod Collection
This is a LARGE collection of mods I have painstaking gone through. Some I've used for years others I found recently. Many have been updated recently so they're up to date as of the uploading of this post. The primary purpose of this collection is not to add a bunch of weapons and armors or sexy babes. It's to expand quests, companions, settlements, and make the world a better place to game in. If you've downloaded my previous collections by the same name. Know that the reason I've had to make new collections is because Vortex has lost my collection twice now, and I can't make a new revision without it showing up in Vortex, I apologize for any inconvenience this may cause. I'm not too fond of it myself.
Revisions

1

Last updated

3 months ago

Created

May 12, 2022

Downloads

100
Purpose of this mod is first and foremost to have a backup of a state of my mods which I find to be stable. Also if I stop playing and start back up again I won't have to do it figuring everything out again spending hundreds of hours all over again. The secondary purpose is that I want these mods to get exposure. There are fantastic pieces of work here that have often been overlooked.
---
Main features: In this mod you will find companions, quests fully voiced and meant to not be immersion breaking. You will find some characters have a new look. Some prettier and some more unique. There are some additional features a new home base, I highly recommend, called the "underground hideout" in there you will also find access to a new settlement area with plenty of flat land you could setup a great manufacturing area in if you're into that.
---
Before you start! Do a clean start! Uninstall Fallout. Wipe the files that persist in your user folder, purge any mods you are using and disable them, install fallout and run it for the first time. Then download and install this collection.
VATs has caused the game to crash on me, so use at your own risk. I know it sounds awful to give up VATs, but trust me it's worth it...unless you're fighting bloatflies -_- Even then VATs won't crash every time, but it is what has caused me the most problems. If you find a way to fix it let me know. The "fixes" currently present have not worked for me. Also don't enter the cave near Angler's Rest. I don't know what's causing it, but it doesn't load. It just keeps trying to load endlessly. Only place I'm aware of like that at the moment.
Best practices: If you use lootman it is a good idea to disable it before transitioning to a new location. This is easily done by setting up a hotkey for it in MCM
Compatible collections: Absolutely non, I do not recommend adding anything to this collection, If you'd like to try and improve the stability I welcome experimentation, just let me know what fixes you may find!