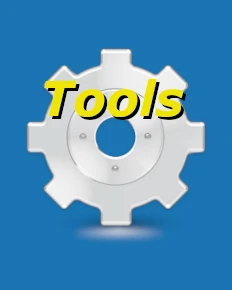 Additional Tools that might be essential and some quality of life!
Sephrajin
Last updated:
|
Published:
The most important tools for players and mod frameworks for other mods.
---
Armor Smith Extended & AWKC : Depencies for many mods out there in the wild.
Bodyslide & Outfit Studio : Allows to modify the body of player and NPC/followers. They are the only out-of-game tools, which we'll configure down below on how to start from the Vortex-Dashboard, after the installation of course.
Clean My Settlement -Redux- : Awesome tool to clean your settlements of veins and other garbage via Holotape without breaking previs.
Transfer Settlement : Save and Restore your current/previous settlements, but does not remove resources. (Holotape)
---
Concealed Armor : With some outfits, it really bothers me, but other times, I do want to see the the armor pieces.
DavesMods ESP Explorer : Hotkey F11, A very nice to have, but it should NOT be used with mods that are script heavy, like - but not limited to - SimSettlements(1,2). Furthermore, do NOT remove midgame and try to re-add later on, as to my experience, this wont work anymore. If you add this, keep it till the end!
StopSetAtk fomod : On a new game (hit New on the Main Menu), you will not have any settlement attacks (other than "hard scripted" ones) will NOT work when added mid-game!
Cheat Terminal : Well, what do you think?
Nuka World Map : if you got the DLC : Just like Map 4k, must have if you have the DLC
Nuke Skip raiding your own settlements : Allows what it says
Either one of:
Start Me Up : Skip the intro or start elsewhere (might break quest, but has more options)
SKK Fast Start : Skip the intro (more stable, but has no options)
---
In order to have Bodyslide available from the dashboard, we need to set it up "manualy".
After installing this collection
Hit the Dashboard button on the left hand side
Look for the entry "BodySlide"
Hit the 3 dots and select "Edit"
Copy-paste your GameDir or DataDir path from any explorer (something like: C:\Program Files (x86)\Steam\steamapps\common\Fallout 4)

Change to Data\Tools\BodySlide
Select: BodySlide x64.exe
Click on "Open"
Click on "Save"
---
Modules are small and specialized mod-collections that aim to be interchangeable to tweak your per-game preferences. If there is more than 1 Module available, it is a recomendation, but either one MUST be installed (example: Module 10's, either FG or CBBE)
Required:
Available Modules
Mods By
No mod authors found