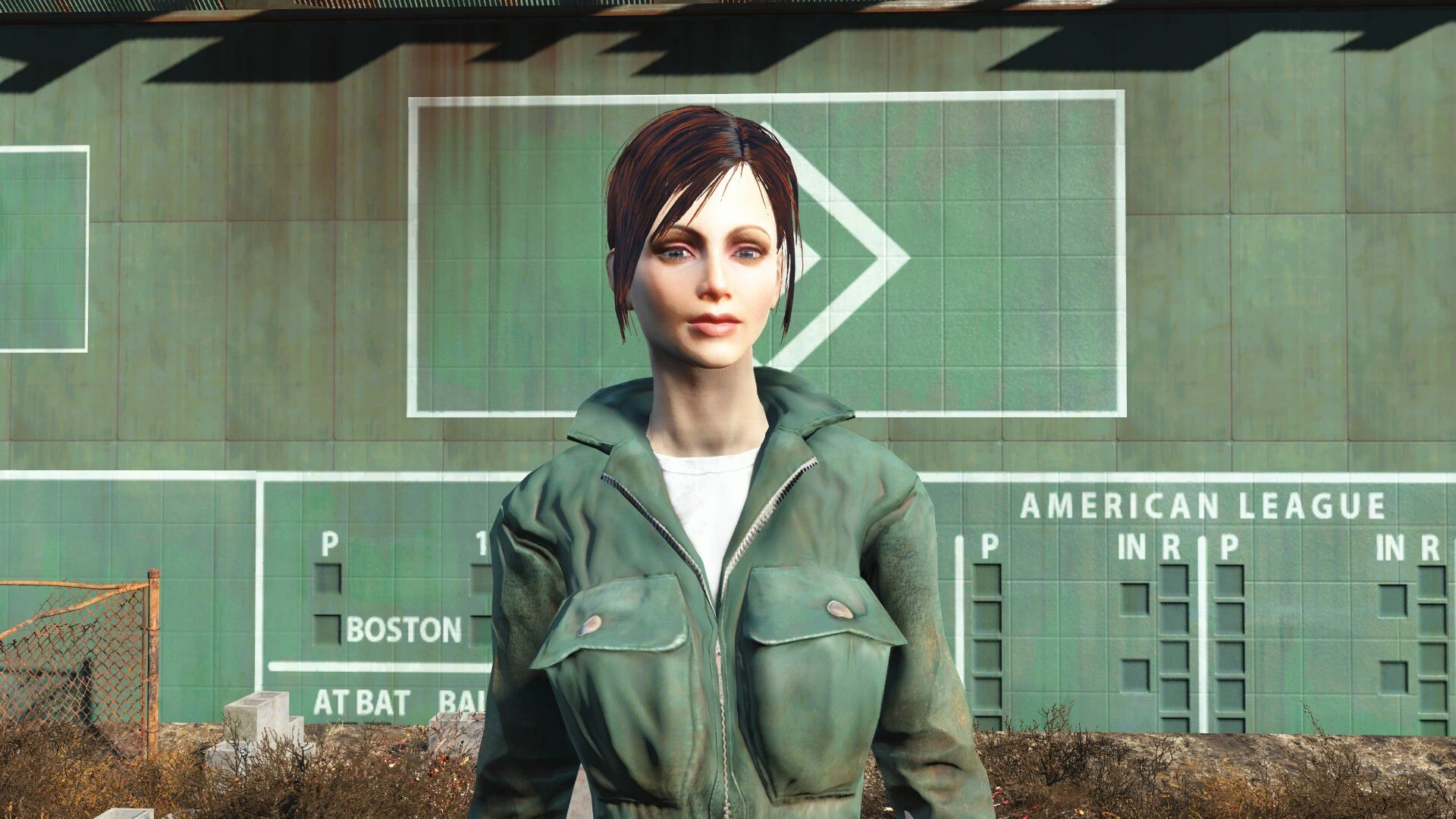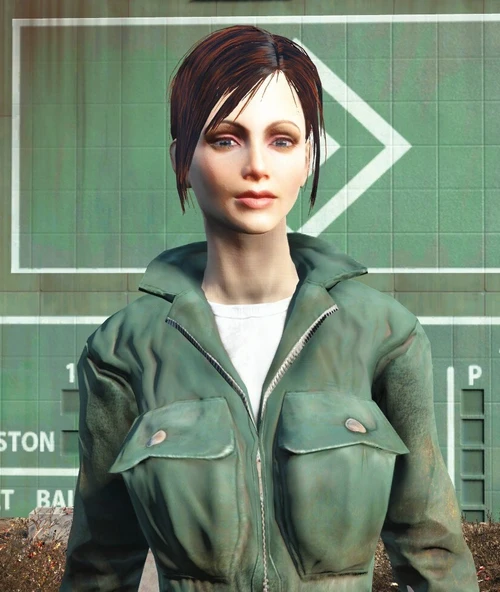 A collection of basic workshop mod to build settlement.

DrSeptimus
Last updated:
|
Published:
Description
If there is one thing that I truly hate about workshop or settlement collections is that most of them just slap endless numbers of mods and called them collections. What it does, in the end, is a cluster F of a gargantuan mess, especially with the menu.
As if that isn't enough, some even use a redundant or risky mod that can easily cause CTD such as Scrap Everything. The main focus of this collection is to compile a bunch of starter mods for workshop that are simple to use yet essential for adding more workshop mods in the future.
Both Homemaker and Settlement Supplies Expanded mod alone already provide more than 1,400 new craftable objects to be placed in settlements. It is more than enough for the player to decorate their settlement without making a huge mess out of their menu. Take note that I do not add any scrap mods into the collection because many of them are either outdated, risky, or straight-up redundant because Place Everywhere mods already have scrap build-in features.
---
Requirements
Fallout 4 Script Extender (F4SE)
---
First-time Modder (Read this)
If this is your first time installing a mod & a collection on top of that, I would recommend you to install my Quality of Life Collection first. My QOL collection has step-by-step instructions on how to install Fallout 4 Script Extender & Vortex.
---
Install Collection
Above is the link on how to install collection.
Installer Option
Settlement Keyword Expanded
Pick SKE Static Menu Version (Preset), that would enable the SKE menu in the game. If you plan to use the other one, it might not show up.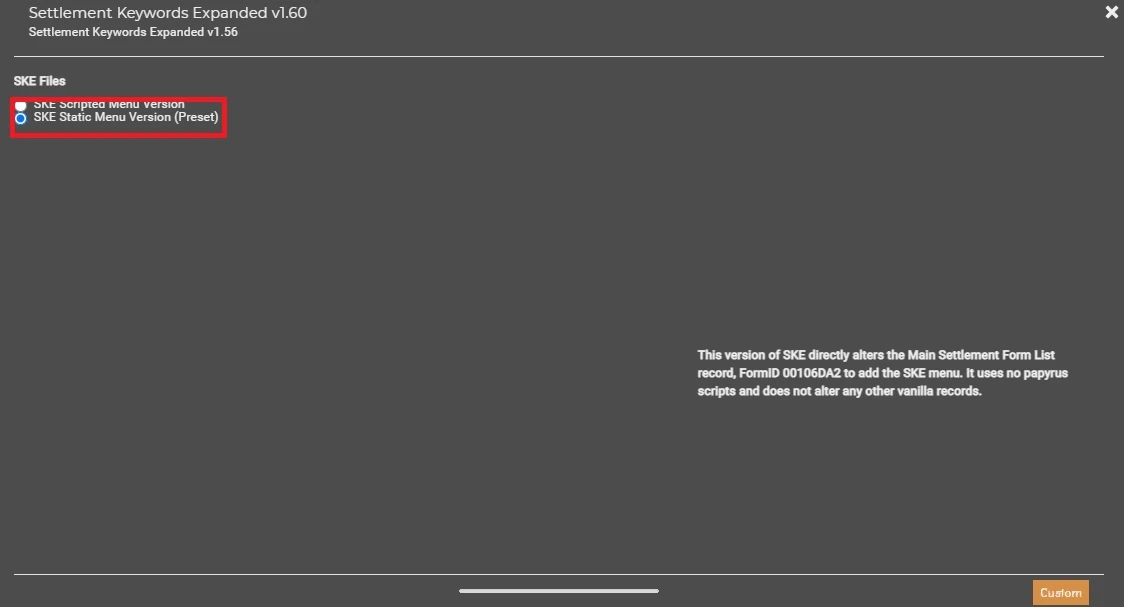 If the menu show up, it means you have it installed correctly.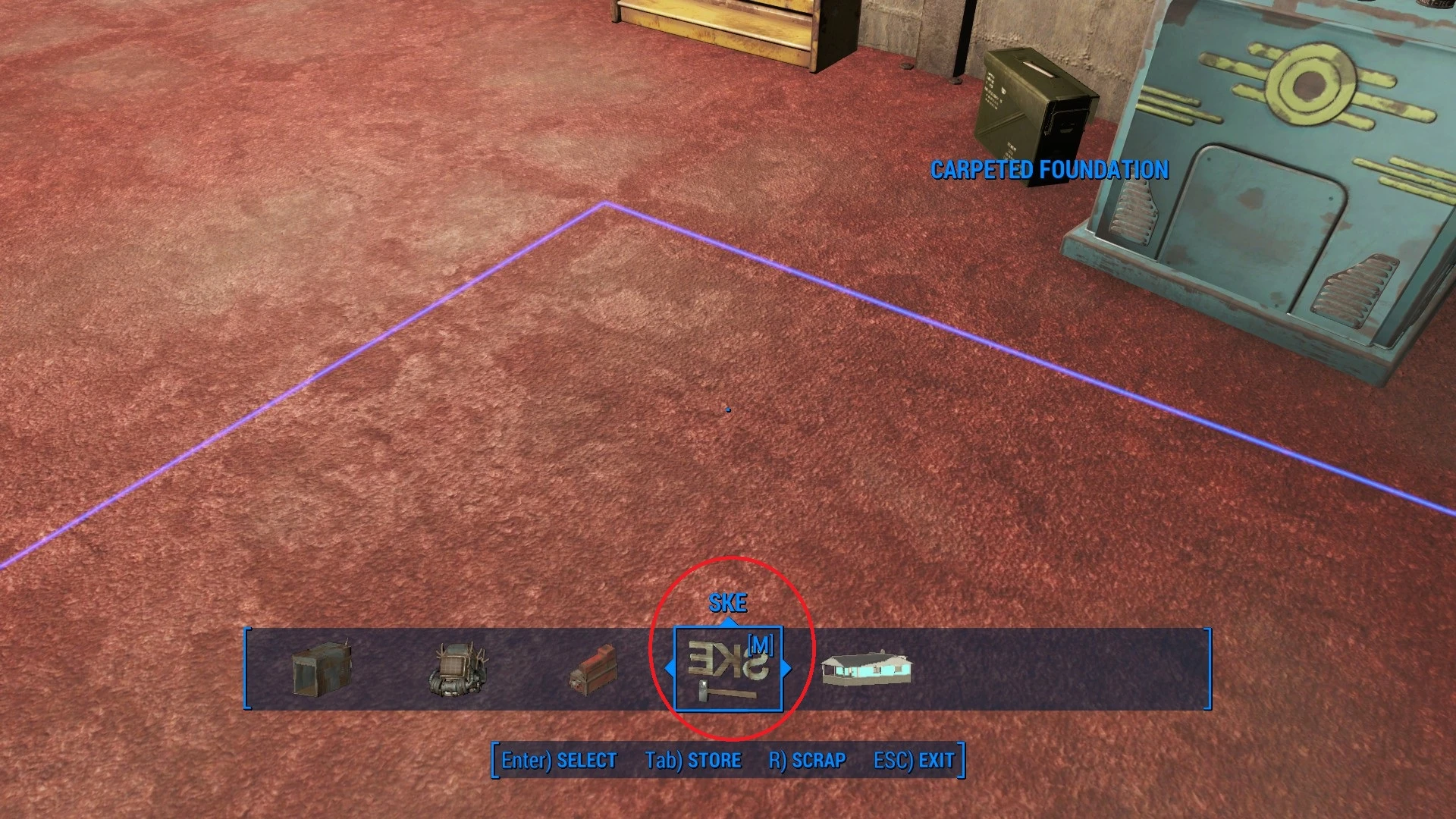 Do not enable any of it, unless you plan to install those in the future.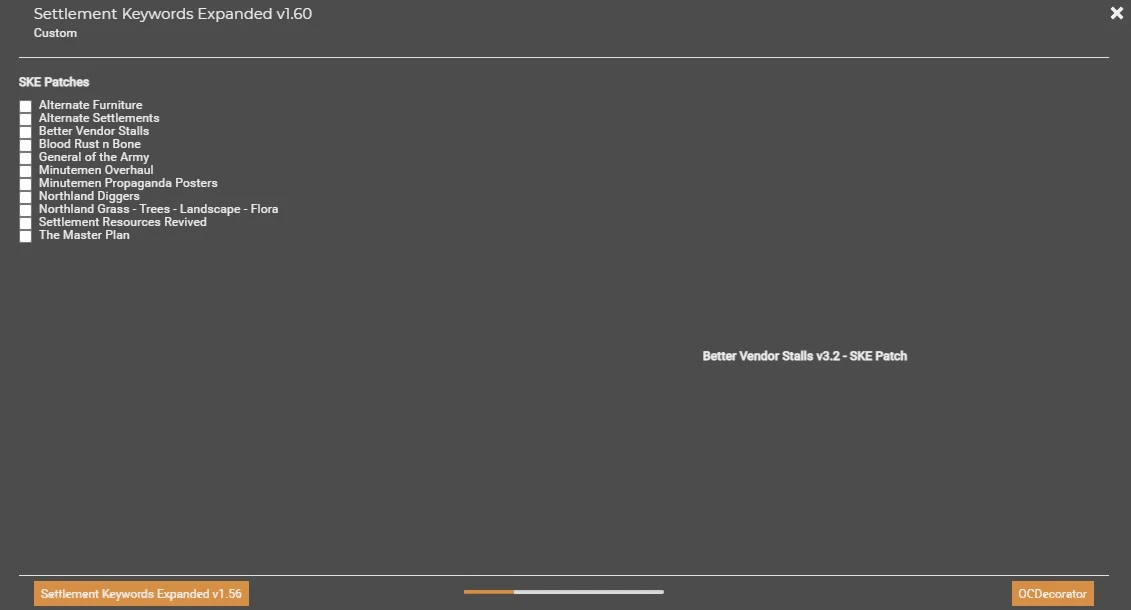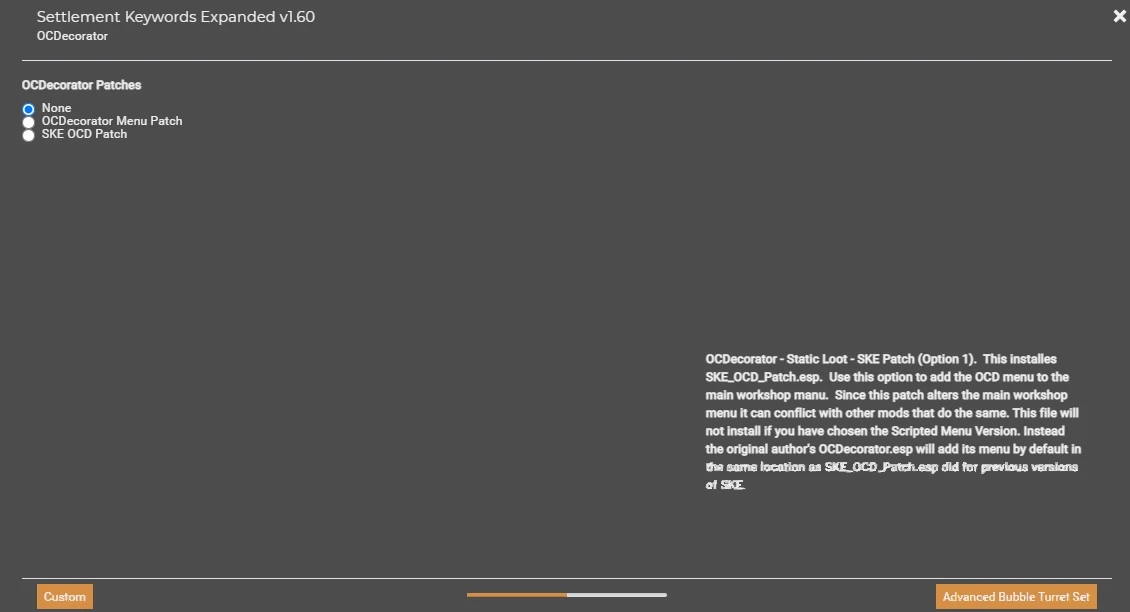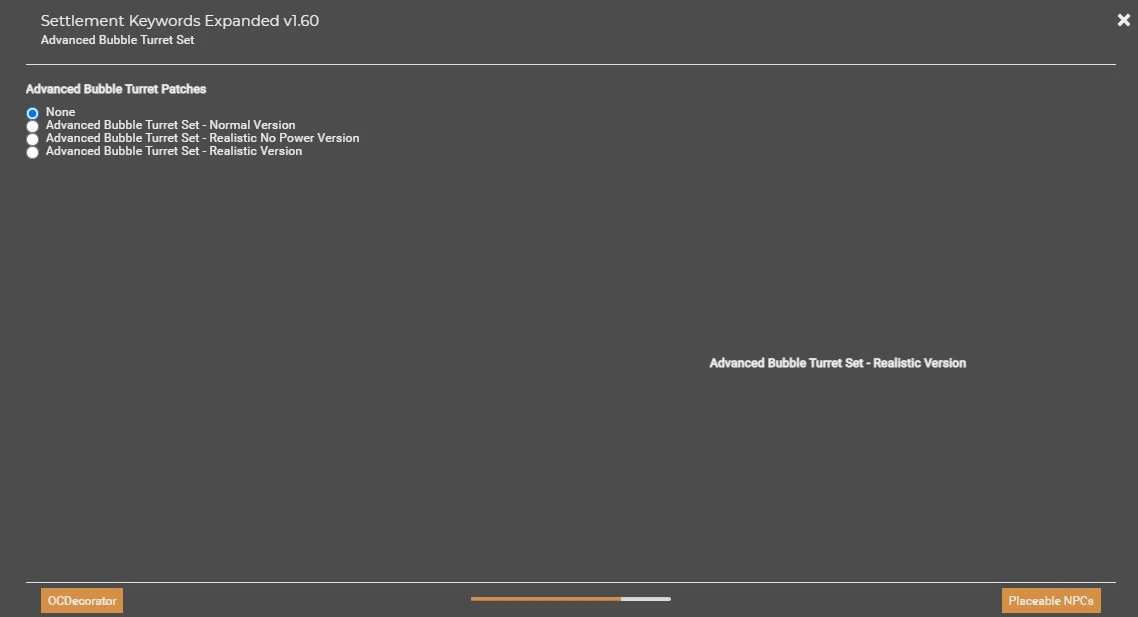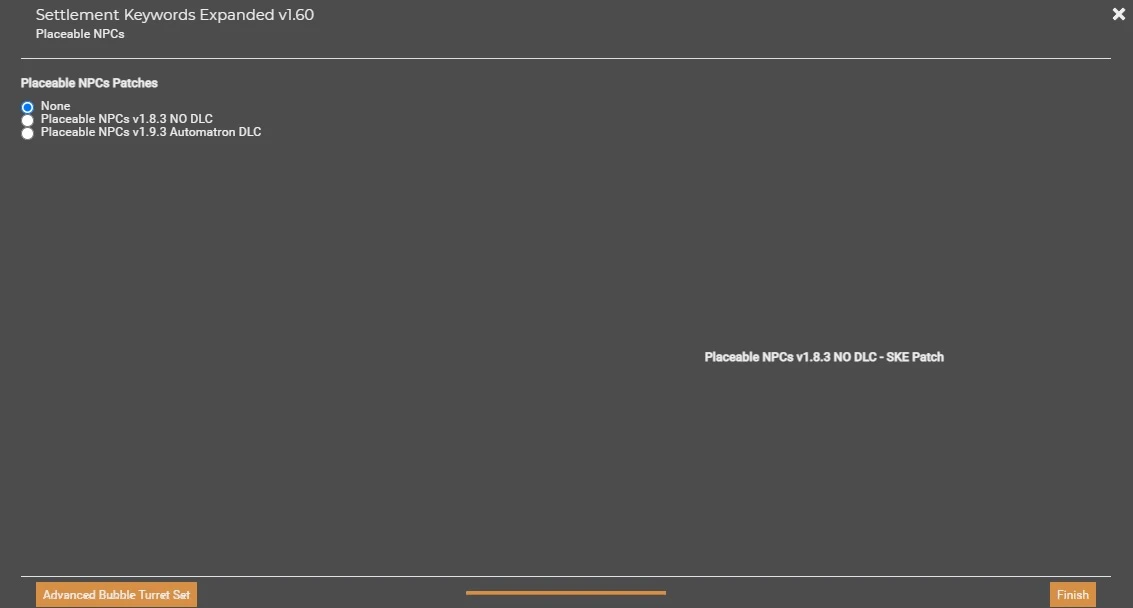 Homemaker
Select Homemaker - Main Version, otherwise it might not show up.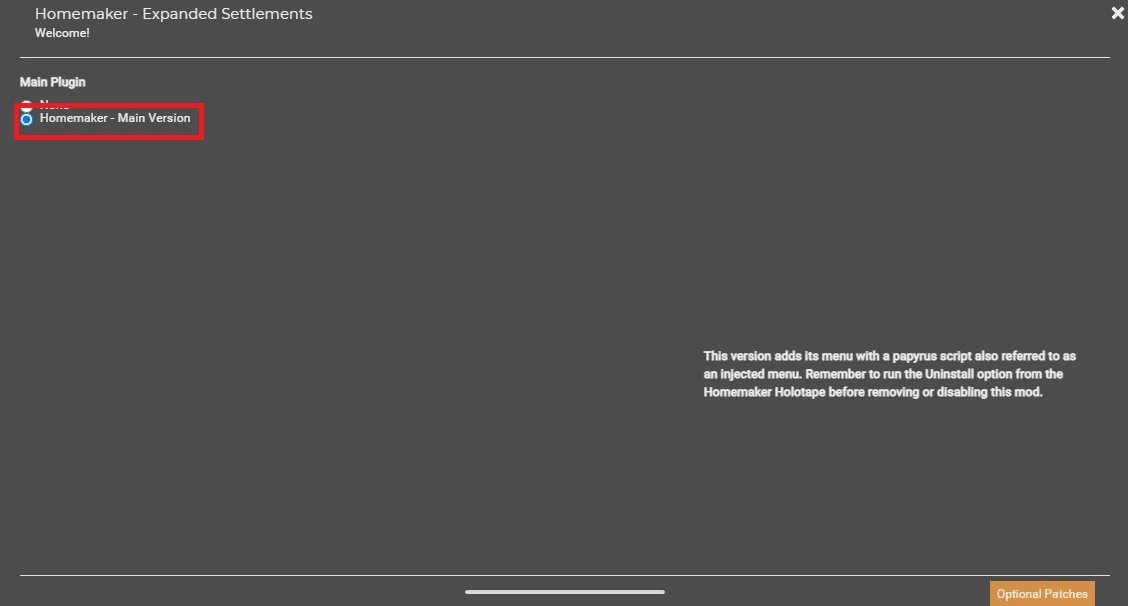 If the menu show up, it means you have it installed correctly.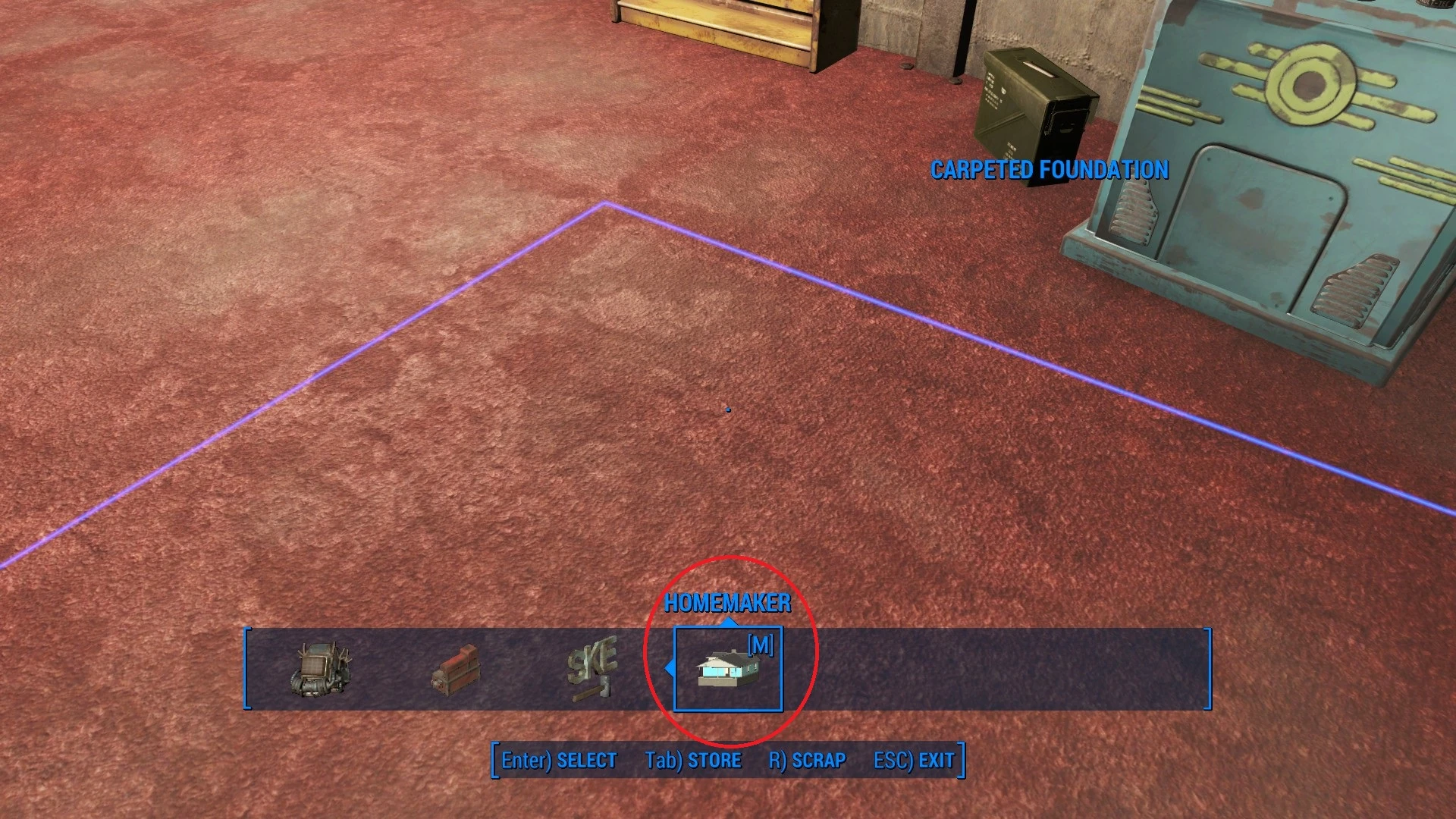 Enable or keep it disable according to your own preferences. For example, if you want early access to Institute object without doing Institute quest, simply enable Unlocked Institute Objects.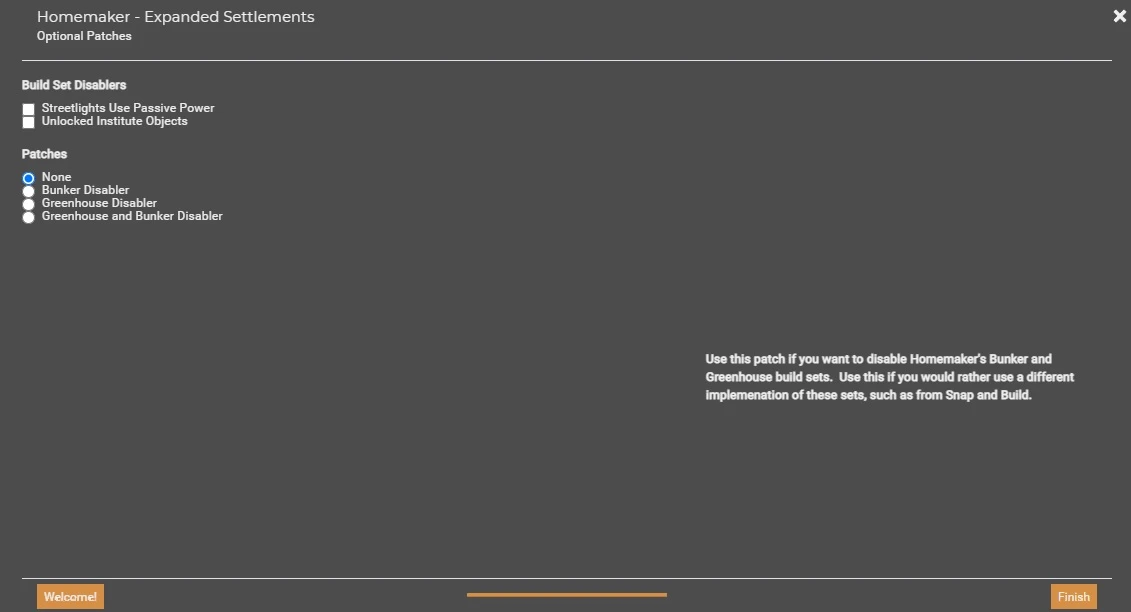 ---
Frequently Ask Question
What are the load order?
Workshop Framework above Workshop Plus.

Settlement Keywords Expanded above Settlement Supplies Expanded.

The load order would look like this after Vortex or LOOT sort it out.

Your installation guide seems to be centered around Vortex, can you tell me how to install your collection with Nexus Mod Manager & Mod Organizer 2?
Sorry, I did't use either of this mod manager for good reason. First of all, NMM is outdated and has been officially replaced by Vortex as the official mod manager of Nexus Mods at 04 Nov 2021. As for Mod Organizer 2, the mod itself is great but it is only for those who are tech savvy and it's UI isn't exactly what I call user friendly. If you can use MO2, you don't need my guidelines to install this collection because you basically better than I do when it comes into mod management.
Can I install this collection with another collection or mod?
Yes, you can. Check their instruction to avoid conflict.
Why do you set Fresh Install option? It would have made it easier and faster to download your collection if I just follow your setup.
Following my setup might make download faster, but is impractical because each of us has our preferences. For example, some players wanted to install Minutemen Overhaul mod along with Settlement Keywords Expanded mod while I just need Settlement Keywords Expanded mod only. Following my personal setup might lead to issues with both mods later on due to improper installer settings.
---
My Collection List
A list of collections that I compile.
Includes mods from
7 authors
No mod authors found