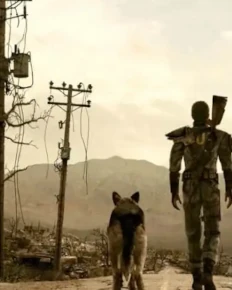 For the lone wanderer. A collection of mods & configuration instructions for solo playthroughs.
Rizarttt
Last updated:
|
Published:
Description
Use this collection when you want to replay & experience the Fallout 76 story.
This collection is not intended for the end-game. By design, the repetitiveness of end-game events, breaks immersion.
---
Main features
Hide sneak HUD.
Dynamically generate component parts.
---
Manual installation
The following mods require manual action, on each game update.
---
Optimisations
Gameplay Immersion
Turn off the following game settings. Fallout 76 -> Settings -> Game:
Miscellaneous Quests Active when started; most of these quests are without meaningful stories.
Event Quests Active when started;
Daily Quests Active when started
Aim Assist
Show floating markers. Increases the immersion by forcing the user to having to think and identify their object of focus; and guarding them from bad habits to mindlessly follow the marker.
Turn off the following control settings. Fallout 76 -> Settings -> Control:
Enable Public Team Notifications
Show Damage Numbers
Show Other Player's Names
Graphics
Mods By
No mod authors found