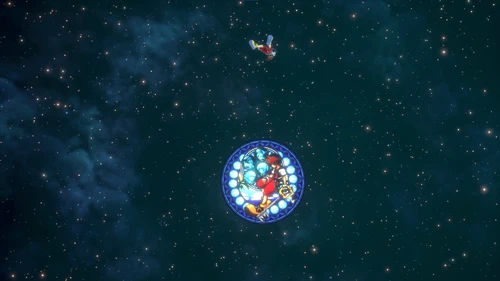 This adds of course the amazing mod Light Vs Darkness (Author: https://www.nexusmods.com/users/143087278) but included is moveset mods as well as some texture mods. HOPE YOU GUYS ENJOY
Revisions

4

Last updated

1 week ago

Created

May 29, 2022

Downloads

79
Description
This adds of course the amazing mod Light Vs Darkness (Author: https://www.nexusmods.com/users/143087278) but included is moveset mods as well as some texture mods. HOPE YOU GUYS ENJOY
Main features
Rejuvenate that kingdom hearts 3 experience with a big ol' Twist with Light vs Darkness
Join my twitch to see the collection in action!
Twitch
http://twitch.tv/Xehra_01
Bugs Right Now
Dying in the labyrinth will crash with a sound cue error, unknown as to why so far
Crashes after demon Swarm on final world with a line 2999 code
INPUT FROM MAIN MOD CREATOR
Hi! Thank you for putting this collection together, we're really flattered that you created it and to be showcased along a lot of great mods from fellow modders :happy:
I just want to point out that some mods in the collection are not always compatible with "Light vs. Darkness" (LvD), and can conflict with it:
"No More Ingredients": The "Darkness" edition already comes with its own... "replacement"
"Party REHAUL Disney AI": This mod is already included in the "Light" edition of "Light vs. Darkness" (with some tweaks)
"Patch 1.01i - Kingdom Hearts 3 Gameplay Patch" and "ReMind Ability Integration": the "Light" edition already includes a lot of tweaks and balance changes to magic spells, Data/Limitcut bosses, abilities and when they are acquired, and this creates conflicts with other mods that changes the same things