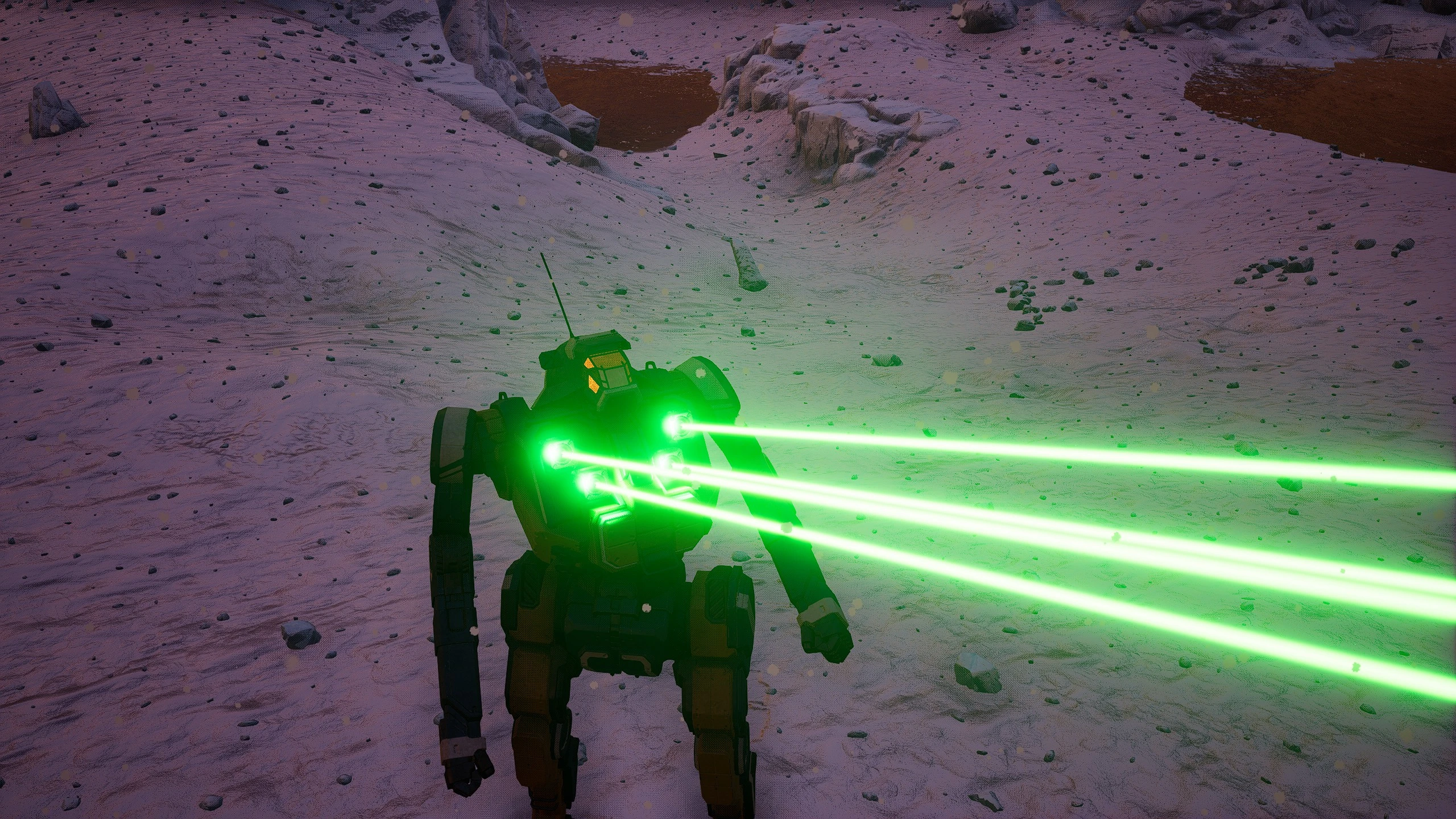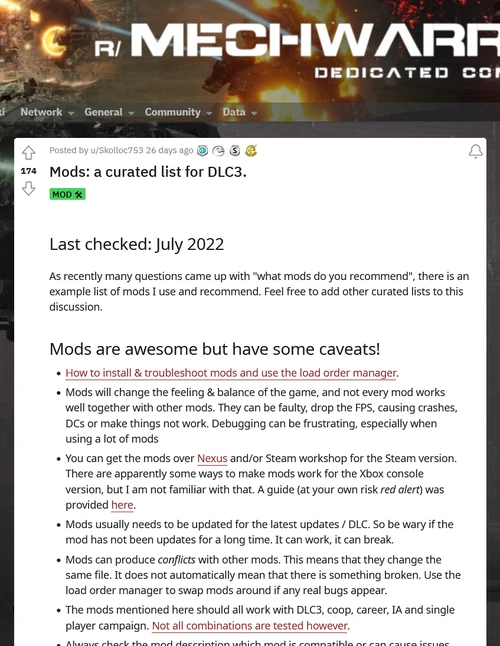 MW5 /r/Skolloc753's DLC3 Mod List
This collection is based on a reddit post by /r/Skolloc753 who put the effort into curating a list of mods that work with DLC3 Call To Arms.

sudson
Last updated
|
Published:
Description
This does NOT use any of the YAML mods. This is a collection of most of the NON-YAML mods Skolloc listed in that reddit post. I was just trying to create a fast way, when using vortex, to just pull everything at once. I played the first few missions and didn't have any issues but haven't tested any further than that. That post can be found here https://www.reddit.com/r/Mechwarrior5/comments/vi38gk/mods_a_curated_list_for_dlc3/?utm_medium=android_app&utm_source=share
Main features
This collection is about the non-yaml mods he listed like quality of life upgrades and max tonnage, better salvage shares, etc. I did not customize or configure anything. I just clicked download and loaded them into vortex as such this should be plug and play which is what Im trying to accomplish.
Before you start
There are some mods that offer different flavours like Advanced Zoom, ttrulez AIMod, laser visual tweak, maxpotential split versions. I followed the recommendations of Skolloc when he mentioned a preference. When he didnt I just took the standard version.
The expanded logos mod may not have all files yet I need to check it.
Requirements
6.77 GB of disk space just to download the mods
22 GB of free space on the disk that MW5 is installed on. This is the deployed size of all the mods.
Vortex. I did not use the Load Order and Activation Manager at all. I let the LOOT auto sort manage it all and just hit play.
Best practices
Non that I can think of yet. Download speeds will be faster if you have a premium nexus account I think.
---
Recommended specs
I will list my system that runs at 2560x1440 and maintains 40-60 FPS on high settings. nothing is liquid cooled or overclocked.
GPU: EVGA GeForce GTX 1080 Ti SC2 11GB
CPU: Intel i7 6700k
Memory: 32GB DDR4 3200 MHz
storage: combination of Sata SSDs and M.2 drives (highly recommend SSDs for this)
---
Compatible collections
None that I know of.
Includes mods from
24 authors
No mod authors found