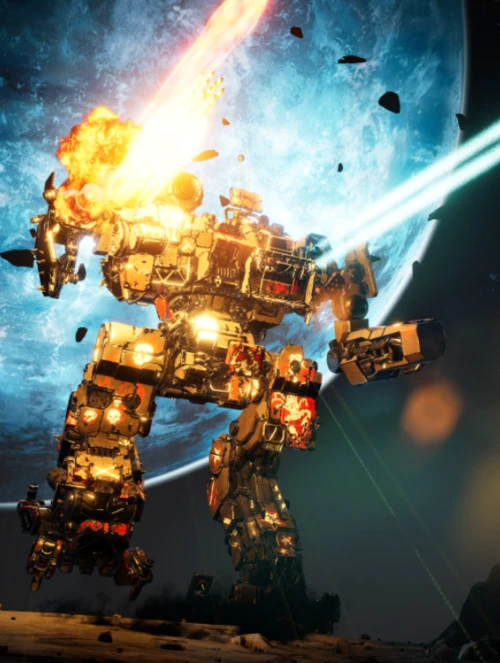 Shadou's Authentic Mechwarrior
A collection of mods that enhances and brings Mechwarrior 5 closer to the customization expectations and options of its predecessors along with a few quality of life improvements, all in one spot.
Revisions

6

Last updated

2 days ago

Created

Jun 18, 2022

Downloads

21
This collection aims to expand the game to more closely align with MWO's mechlab/features standards while at the same time adding more nuance to pilots, more mission variety, and a few game optimizations
---
Full Mechlab
Expanded Weapons and Equipment
Pilot Overhaul
Expanded Mission Types
Gameplay Balances
AI Tweaks
Reasonable Download Size
DLC 3 Compatible
---
You will need to setup Vortex and configure it to manage MW5Mercs... may possibly need to manually select MW5Mercs install folder.
Mod "Heavier Enemy Lances" is an optional mod for those that want a more brutal experience and may make some of the new mission types insanely hard.
---
Requirements
Patience and MW5Mercs
---
Best practices
Make sure in Vortex to deploy the mods once they are installed. You might have to activate 1/3 of the mods at a time in the game and restart the game to get them all to work properly.
You might have to modify the mods load order via https://www.nexusmods.com/mechwarrior5mercenaries/mods/174 (MW5 Mod Load Order and Activation Manager) if the mods are not playing nice with each other. (just try to order the mods with the least amount of red text.)
---
Not potato.
GTX 2070/5700 XT GPU or better
16 GB RAM
CPU (anything that has more than 2 cores, higher that 3 GHz, and not 7 years old or older should do.)
---
Other Collections may not be compatible.