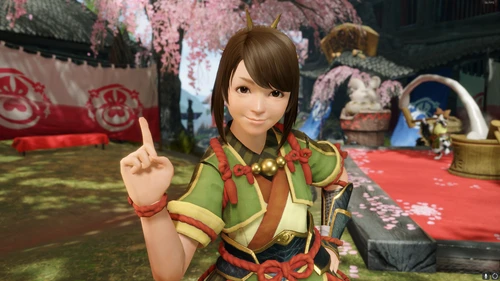 Mobility and Quality of Life (v12)
This collection aims to make the game experience smoother and to reduce the time between quests and between fights a quest, and to make gathering quests more fun/faster. No mods in here are intended to give an unfair advantage on gameplay.
raffRun
Last updated
|
Published:
Updated for Sunbreak!
Fixes the game not starting after installing the collection.
Main features (you can pick and choose, all are optional)
Skipping
Skip the intro logos!
Skip the online content warning!
Choose:

You can skip cooking and eating cutscenes, making eating instant, kind of like in MHW with Skip Dango Song;
You can skip going to the canteen altogether with AutoDango, getting the food bonus again automatically when returning from a quest;
You can use both mods to skip going to the canteen for food buffs (AutoDango), and also skip the Motley Mix animation(Skip Dango Song);
UI improvements
Search for an SOS until you find it! No more "Failed to join quest session" messages;
Cutscenes will be at whichever FPS you use normally, no more 30FPS cap;
Village Reminders will alert you when you need to visit the Buddy Plaza, the shops, or quest/subquest NPCs;
Change food buffs in case you ate the wrong dango set by mistake with Seconds, Please;
Your lobby music won't get interrupted by the Sale music when you get near a shop;
You'll be able to tell when you're hitting a weakspot easier with Correct orange numbers;(https://www.nexusmods.com/monsterhunterrise/mods/1064?tab=files);
The monster/rampage music won't get interrupted by the generic Wyvern Ride music with No Wyvern Ride Music;
Equip both equipment and layered sets at the same time, similar to how it worked in World;
General improvements
Your Insect Glaive buffs will not wear off while you use Rampage installations, or while you chase a fleeing monster;
You can use two palicos and still move almost as quickly as Palamute riders when using a Gunlance, thanks to the blast dash cap removal (you still have to mind your ammo). The mod is disabled while in battles by default so your battle experience stays the same;
You get unlimited wirebugs for moving around the map, making for fast gathering quests. Your wirebugs will automatically become normal again when fighting and/or when online to avoid gaining an advantage over players and monsters.
You will respawn at the nearest camp instead of at the start of the map thanks to Nearest Camp Revive.
---
Other suggested mods
Since PAK mod support in vortex has been broken for quite some time already https://www.nexusmods.com/site/mods/349?tab=bugs, I unfortunately had to remove those mods from the collection, otherwise your game would be stuck on a loading screen.
So here I will list mods that I definitely recommend, but you'll have to download and install manually.
---
Compatible collections
Other collections can be installed alongside this collection, so don't worry about that.
---
Contributing
I usually look for new mod releases to add to the collection, but you can suggest mods to be added via comments to the collection if they more or less fit the description (right below the title).
Includes mods from
13 authors
No mod authors found