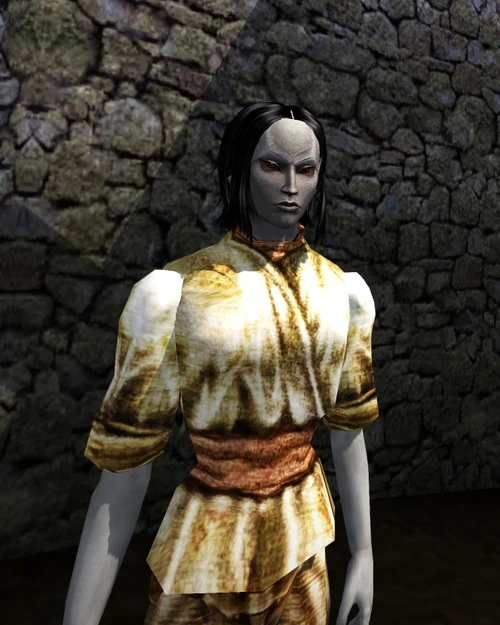 Bodies & Heads 2022 - TR Compat
High poly bodies and heads, compatible with Tamriel Rebuilt, and without visible seams or missing textures. Compatible with other collections and mods.

skywalker6705
Last updated:
|
Published:
Description
A collection designed to simplify the process of installing a compatible set of bodies and heads without visible seams, or missing textures, with support for Tamriel Rebuilt, as well as including compatible hair and clothing as optional downloads. This pack mainly centers on various versions of Mackom's head replacements, and the better bodies mesh improvements. Made after noting the extreme difference between skin color of Dunmer females in vanilla and Galleo's pack when compared with Mackom's default head textures.
This pack is focused exclusively on keeping the bodies and heads looking appropriate, and will be kept small to maximize compatibility. Optional hairs or clothing may be recommended, but are not required.
Before you start
Some of these mods were made pre-vortex, or targeting another mod manager. As such I have used the "replicate" function to attempt to copy the exact files and file structure used when installing for the mods with patch options. However, some manual review of the mods options may be required. Simply right click the mod in Vortex, and choose "Open in File Manager" to open the mod folder, and install any options necessary.
This collection does attempt to install the underwear-clad version of the better bodies mesh fix. However for the reasons stated above, Vortex defaults to installing the first option "01" in any archive which would be the nude bodies in this case. I cannot guarantee the replicate function will install only the clothed version. As such, here is your notice: this collection may contain adult content. While it should default to option 02 in this collection, use option 01 or option 02 at your leisure.
Mod Order
By default, the load order should resemble:
Galleo's Races Reborn (for Khajit and beast race fixes)
MK_Khajit - (for base Khajit head textures)
Mackom's Humanoid Heads (for base humanoid textures restoration)
TR Heads and Hair Replacer (to add Mackom compatible textures for TR Heads)
Better Bodies mesh fix for Mackom's Heads (to fix neck seams and skin color issues)
Requirements
None. Tested using OpenMW, but the optional Galleo Races Reborn file is compatible with non-OpenMW isntalls as well. The optional heads and textures used to replace faces in Tamriel Rebuilt will not be used if Tamriel Rebuilt or another mod calling on these resources is not present.
Compatible collections
Any collection not editing heads and bodies. Tested with:
GV's OpenMW TR+OAAB+TOTSP+BCOM+Fixes
https://next.nexusmods.com/morrowind/collections/hvnlyl
Mods By
No mod authors found