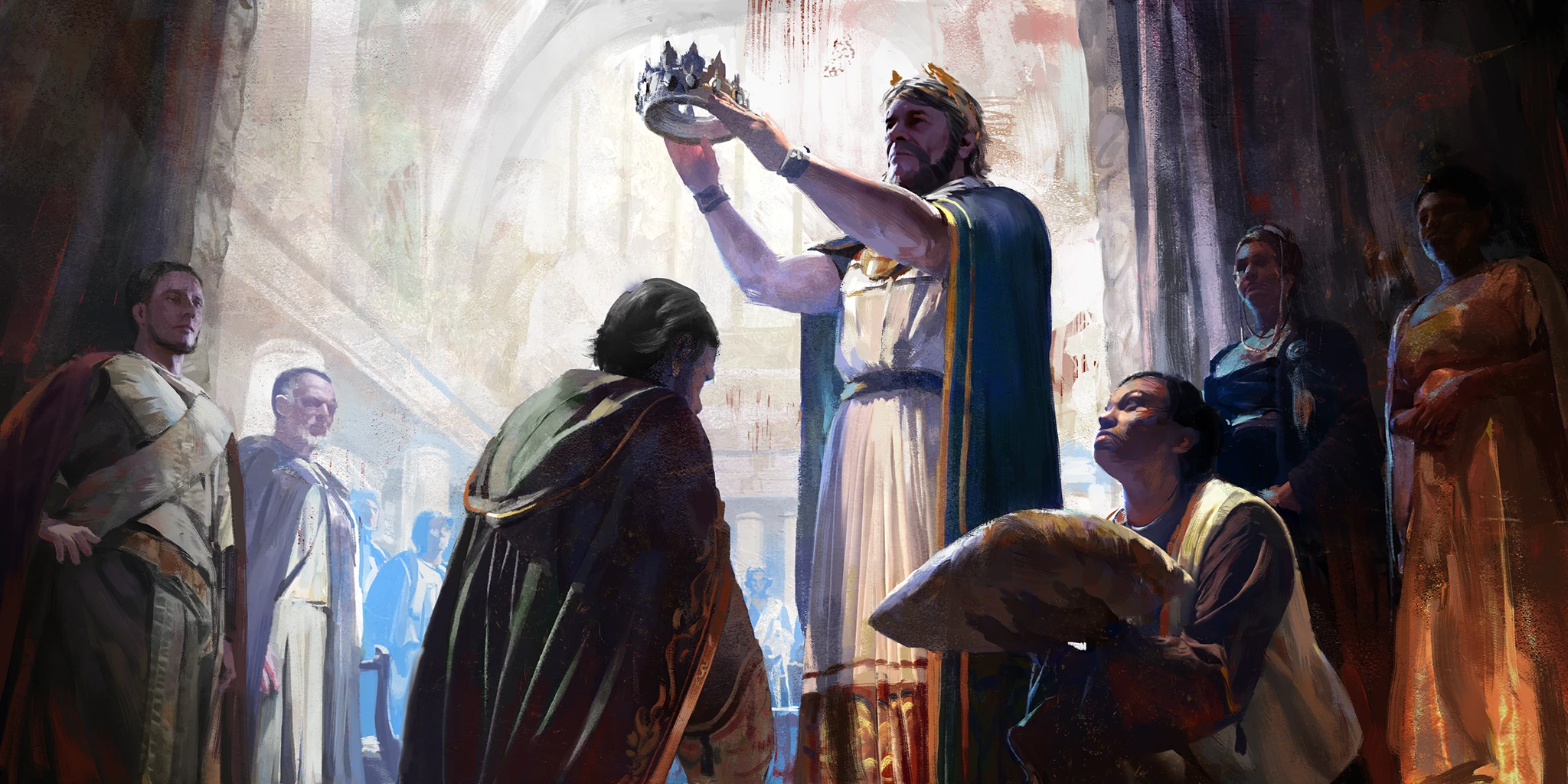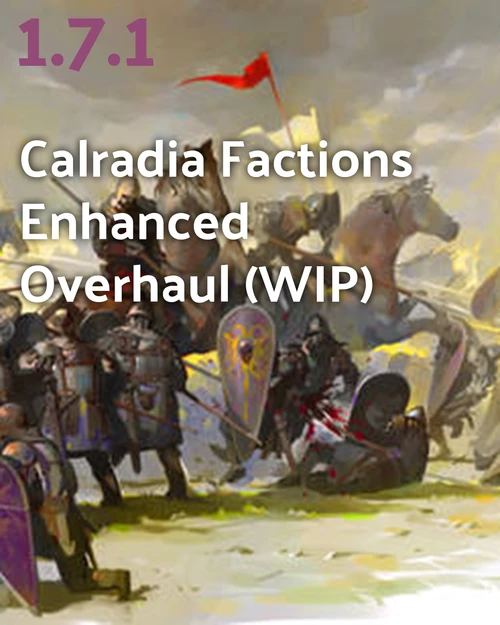 CFE Mod List (w/ load order)
A mod collection centered around the overhaul mod: "Calradia Factions Enhanced" for version 1.7.1.
minimaly
Last updated:
|
Published:
Due to the release of 1.8.0, I will be pausing this collection. AFAIK, the mod versions (and their updates) still all work together as of Revision 5.
---
Description
Note: This is an ongoing "project" of mine.
My personal mod collection is centered around "Calradia Factions Enhanced (CFE)" by Budmao for version 1.7.1. I will be updating and expanding this collection regularly.
I will be trying to maintain a high degree of stability (even at the cost of "near essential" features), so I won't be adding any buggy(-ish) mods. If there are such mods included, chances are I've done some long-term testing.
Any revision seen here is, at the very least, tested for:
No basic CTDs (launch, new game, arena, battle, sieges, menus, long periods of "waiting", etc.)
"Serve as Soldier" mod is functional
"Hideout Send Troops" is functional
Rescue Family quest is functional
Distinguished Service is functional
Improved Garrisons is functional
Etc.
Please help out by commenting on any issues you run into as I cannot test for all system mechanics and long-term issues. Leave any suggestions/questions there as well.
---
Style of Play
This mod list is suited to the way I play (hence, Cultured Start) and may not be suitable for you. If you feel there is a lack of balance in a certain area, and have adjustments or mods that could "rebalance" the game, let everyone know in the comments!
---
Load Order
The screenshots of Bannerlord Mod Launcher in the Media section are the load order I am using for the current revision. The load order in those screenshots has gone through the "tests" mentioned earlier.
---
Tweaks
I would highly recommend adjusting the parameters for Raise Your Torch so that Ranged troops do not hold torches.
---
Known Issues...and Fixes!
Here you will find any fixes you must manually apply (ie. editing .XML files).
MINOR GRAPHICAL BUG: "Perfect Fire Arrows" by dhkh1223
This mod affects slingers introduced by CFE, meaning they will have a flame near them as if they are holding an arrow. You can solve this by disabling the mod entirely if you don't want it.
CRITICAL: "Serve as Soldier" by kz14365
There is a mandatory fix located on the CFE mod page. You need to apply this fix in order to play as a soldier. You don't need to do this if you decide to play without the mod. https://www.nexusmods.com/mountandblade2bannerlord/mods/3762?tab=description
CRITICAL: "Horse Caparisons" by Caranthir444
There is a mandatory fix for a CTD on the map found in the mod page's post section. It is the second stickied post. You must apply this fix or you will not be able to play the game. https://www.nexusmods.com/mountandblade2bannerlord/mods/2653?tab=posts
CRITICAL: "Vaegir Armoury" by ADamnSexyName
There is currently a CTD that prevents you from starting a new game if you do not do the following:
Navigate to your mod staging folder and find the folder for "Vaegir Armoury" (it will look something like this: vaegir armoury-2698-1-0-1612563007)

Navigate through that folder until you find an XML file named: SubModule.xml and open it with any text editor (Notepad, Notepad++, etc.).

Select and delete everything in that file.

Copy and paste the contents found in this Pastebin link: https://pastebin.com/CfrYj5KY

Save and exit! You will be able to start a new game now.
---
My hardware, for reference
Currently, my overall graphics settings are set to "Very high". Graphics and CPU demands will typically increase as the collection grows.
GPU: NVIDIA RTX 2080
RAM: 32GB DDR4-2666
CPU: Intel i5-10400
Includes mods from
31 authors
No mod authors found