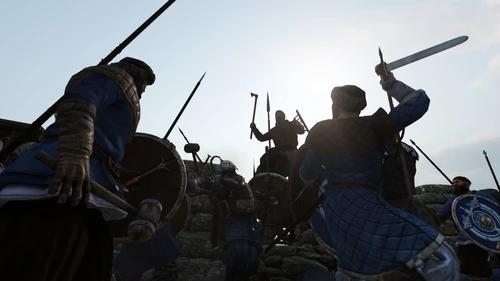 Zelphord's 1.7.1. Mod Collection
Mod Order Included! A slight overhaul collection for the 1.7.1. version (select on Steam) of Bannerlord that works without a lot of finagling. Makes combat/wars less dumb, battles more visually interesting, and the map fun enough to sink 100+ more hours o

Zelphord
Last updated:
|
Published:
Description
I made this pack because I wanted to create a collection that worked "right out of the box". You should be able to download this pack and everything just works, giving you an enhanced Bannerlord experience without all the hassle of bug stomping.
Make sure you have your Bannerlord game in Steam set to 1.7.1. before installing these mods.
Use the images to put the mods in the correct order. I've gone through and tried to set up the auto-sort load order in Vortex (but I have no clue how that actually works). Refer to the images and set the mods in the correct order in the launcher or mod launcher to make things work.
Mods By
No mod authors found