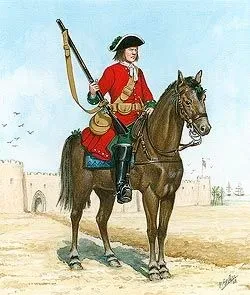 Bannerlord + Musket = (/❛o❛\)

Blitzkan
Last updated:
|
Published:
Description
This is the first ever "Gun Related" mod collection there is. Made with 1.8 in mind.
---
Main features
These are the core mods and main features of this collection.
Guns, obviously, but also My Little Warband to make your own troop trees and stuff. There is some QOL mods also that I included like MCM and Xorberax's legacy to add some improvements to the gameplay. As well as party enhancements and garrison improvement mods.
---
Before you start
Vital information regarding this collection.
Download this collection and run the mods. Better exception window will help you with anything wrong with the mods
Requirements
ButterLib, Harmony, etc... This is already included
Bannerlord 1.8.0 beta
Best practices
Follow BetterException window in case anything goes wrong.
---
Recommended specs
Hardware setup suitable for this collection. I am basing this off what I have so, this might work out for other components and computers
At least a GTX 1650
At least 8 gb of memory installed
At least a AMD Ryzen 7 3750H or Intel equivalent
---
Compatible collections
Other collections that can be installed alongside this collection.
None so far, be sure to let me know about changes or recommendations, and I will test them out
Mods By
No mod authors found