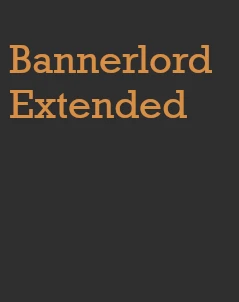 Just a series of mods that I use to extend the vanilla experience with new systems, armour, weapons, minor factions, QoL improvements + more

neverusemeknob
Just a series of mods that I use to extend the vanilla experience with new systems, armour, weapons, minor factions, QoL improvements + more
Everything should be working fine on 1.6.4
There's currently an issue with "Attributes Matter," where the mod is only actually loaded upon creating a new campaign or loading from the menu. Loading one in-game will not keep the changes made with this mod. This mod can feel OP at times though, so you might just wanna save the hassle and turn it off.
The "Royal Armoury" doesn't seem to reflect the price changes made via "True Item Values."
Calradia At War seems to ocassionally cause a crash when surrendering - for the time being, I just enter the battle and immediately retreat if I want to surrender (or take out as many of their forces as you can for free xp).
Mods By
No mod authors found