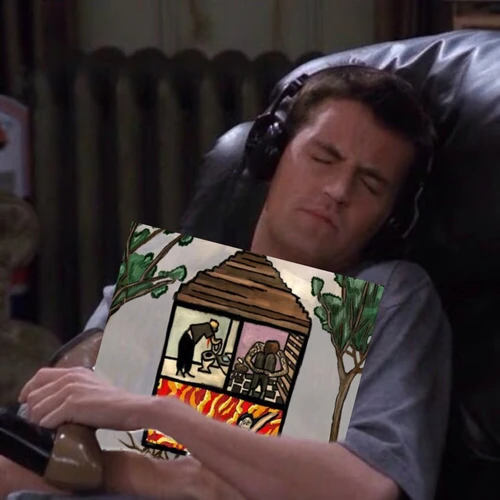 Load Order for returning players/Fallout enthusiast GAME OF THE YEAR/ALL DLC REQUIRED!!!!
Revisions

8

Last updated

2 weeks ago

Created

Sep 06, 2022

Downloads

26
Description !!!ALL DLC REQUIRED!!!!
Yo welcome to my load order I'm hoping you can enjoy it as much as i do Kept it light don't let the adult tag or the mod count scare you away. If you even read the descriptions for collections just know mine has no forced adult content its only the body re placers for females All completely optional during the install.
---
Main features
Vanilla plus kinda So in my load order we got ,Random encounters during fast travel,New HUD,Jam's Cross hairs,Sprint,Bullet time etc ,and New textures, and Quests theres alot more but who the hell wants to read these descriptions am i right?
---
Before you start info AND Re shade Guide links
---
1.Most mod settings such as cross hair,FOV,Recoil etc Are all located in Pause menu(esc)>MCM There you can modify Mostly all the settings to the mods. If you think something is annoying 9 times outta 10 you can disable it in MCM :))
2.(Semi Optional)in the C:\Program Files (x86)\Steam\steamapps\common\Fallout New Vegas either under data or common will be Fallout_fullscreen its a must that you make this exe a tool inside vortex so that you can alt tab while playing.
3.I am noticing Crashing from NVR3 when entering areas like Camp McCarran and Gomorrah so i labeled it as optional but i do highly recommend playing with it. For me personally i disabled NVR3 To do the Gomorrah quest line then re enabled it.
4.IF FOR SOME REASON THE IRON SIGHTS DON'T ALIGN WITH THE WEAPON PLEASE READ THIS MODS DESCRIPTION https://www.nexusmods.com/newvegas/mods/75417 -This mod is installed in my collection for if u wish to install other weapon mods and iron sights aren't aligning-
5.This isn't so much a guide but a link to the re shades page and the Re-shade mod's website The link in the authors description is outdated so you have to goto the site to get the most up to date located on the home tab with the download button. ENJOY
Links
https://reshade.me/ <-- Re-shade site where you download the most up to date https://www.nexusmods.com/newvegas/mods/70953?tab=description <--- Read this description on how to install :)
Compatible collections
*Other collections that can be installed alongside this collection at your own risk I left a spot in the mod list for some re balance mod like JSAWYER or World Of Pain. I personally used RWD which makes game feel alot better gunplay wise from the player character and enemies you encounter.